"I recommend doing business with friends, however, you have to set clear values," says Lumír Kunz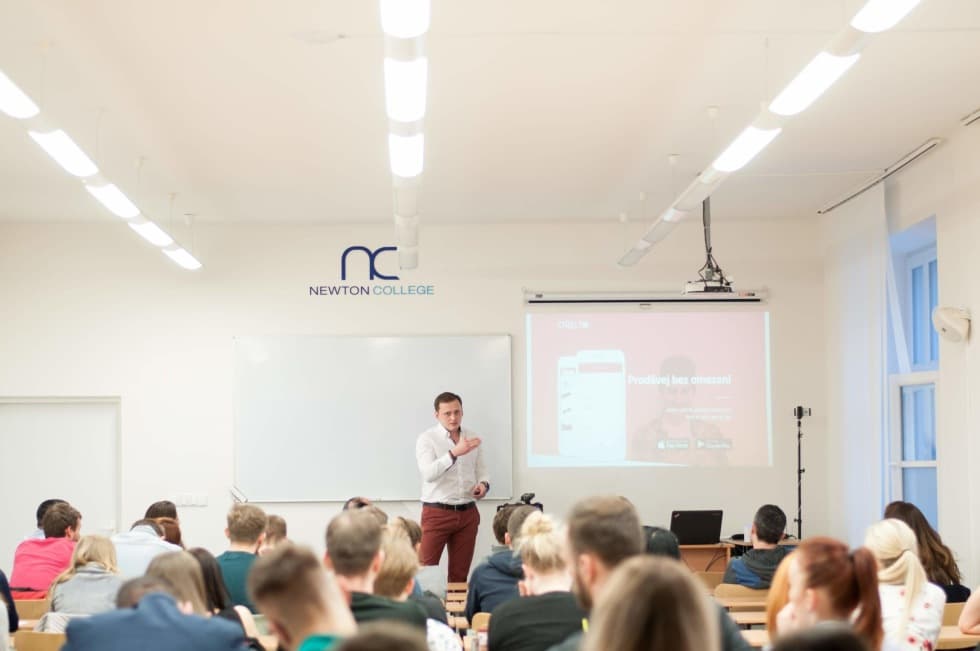 Aukro CEO and former student of NEWTON College in Brno, Lumír Kunz has a powerful entrepreneurial story full of ups and downs. He shared his story with the current students in a lecture as part of the Shining Graduates series (Absolventi, kteří září), and then it was time for questions from the audience. What did the NEWTON students ask Lumír?
You started doing business with your close friends Honza and Matěj. How did that influence your friendship? Especially during those less than happy times?
It was incredibly cementing. We faced every problem together and suffered the consequences of everything we did as one. At that moment, we realised our friendship would be for life.
Some people say friendship and business are necessary to be kept apart, and if anyone goes into business with their friends, that's the end of their friendship. The dream crushers around us often said the same things because that's what happened to them or they had heard of it happening.
For me, friendship is my priority. And in all of my companies, we're primarily a team of friends and then colleagues. This isn't for everyone. For instance, sometimes someone comes along and starts to abuse this dynamic. However, this kind of person doesn't last long in our system. Generally speaking, I would recommend doing business with friends, however, you have to set clear, common values.
You successfully launched many projects. How many different roles do you fill per day and how do you manage your time?
In the beginning, I had the huge advantage in that there were three of us in it together. Today, we now have teams of people in every company that manage them. And even though I have an overview of the basic things going on in each company, I'm currently focusing my maximum attention on Aukro. At Aukro, there's enough work for three Lumírs.
As for managing my time, I don't differentiate my work and personal time too much. When I need to turn off, I just turn off, and I don't care if it's Monday morning or a Sunday. I don't have working hours, and, in my head, I'm at Aukro all the time. I'm thinking about it even when I'm off skiing in the mountains, for example. I think of Aukro as part of my life.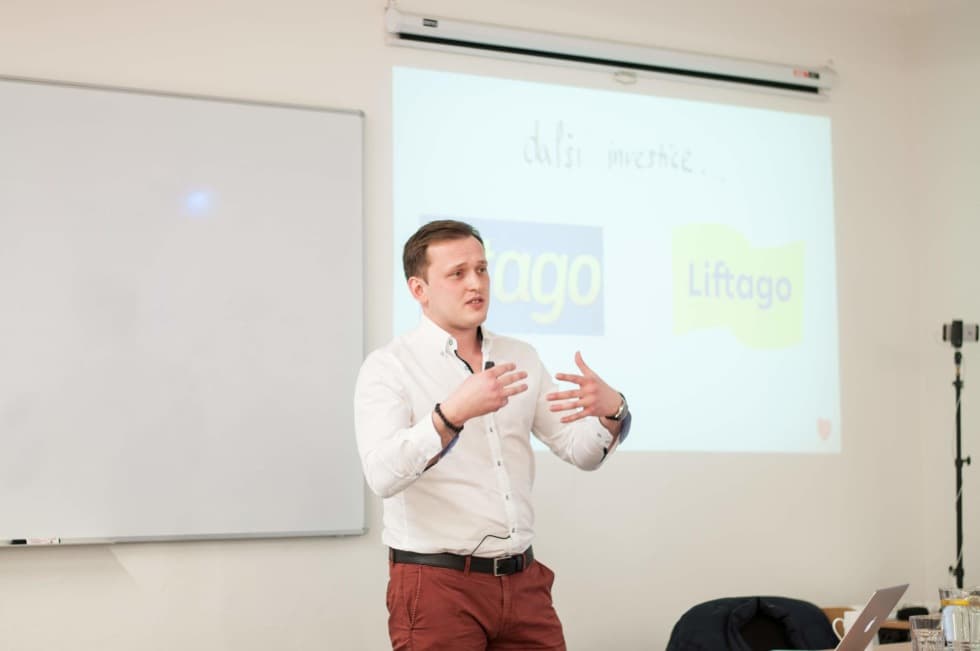 Isn't it risky to only focus your life on Aukro? Are you not afraid of burning out?
It's all in your heart. If you're really passionate about something, then it's quite hard to ever burn out. Then I'm not stepping out of my comfort zone out of reluctance but with joy because I'm creating something that I believe in, with a team I really love. Of course, I get tired and can't go on, but that's only ever short-term. My batteries charge back up relatively quickly.
Where do you see the future of Aukro now?
I'll answer very simply. In auctions. Aukro returned to holding auctions, instead of trying to compete directly with the other e-shops. And it's there I see space for Aukro to grow four times over in the Czech market.
Do you think playing sports has a beneficial effect on the desire to do business?
Sports are about winning, losing, and training, which is the same as business. I mostly did Taekwon-Do, and when you lose, you get hit, which, in itself, often hurts. And sometimes it hurts even when you win. There I see a beautiful parallel with life. Just like Rocky Balboa said: "Even life hits hard." For me, playing sports was a huge pillar in gaining self-confidence.
Read more about Lumír's business life and sports roots in the coverage from the lecture at NEWTON College.
Who is Lumír Kunz?
Lumír Kunz studied Global Business and Management at NEWTON College. Today he stands at the head of the largest Czech online marketplace Aukro. He also founded the fund Leverage Technology, which invests in innovative tech companies and helps with their management. For instance, he invested in the brokerage firm Axiory as well as the taxi service Liftago.