Meet the NEWTON alumni who've been featured in the Forbes 30 under 30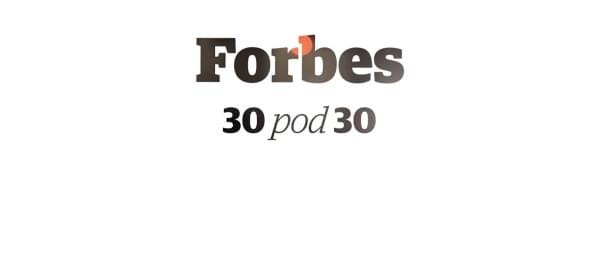 At NEWTON we're proud of all of our alumni, whatever they go on to do. Today we want to shine a spotlight on seven of our former students, who've been featured in the Czech Forbes 30 under 30 list, and tell you how these talented and successful entrepreneurs achieved their success—and what advice they'd give to current NEWTON students who want to follow in their footsteps.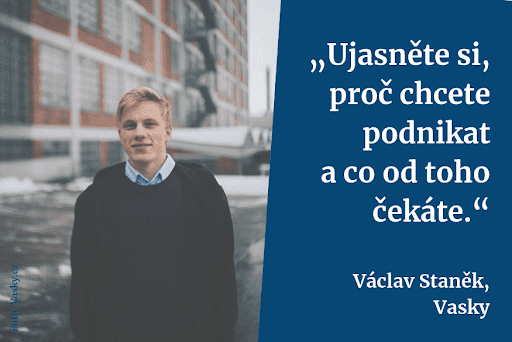 Václav Staněk,
Founder of Vasky shoe company
Václav Staněk initially studied Psychology for Managers at NEWTON, and then went on to do an MBA. Formerly a track and field athlete with the Czech national team, he turned to entrepreneurship when he was forced to retire from professional sports due to diabetes. "Sport has given me one crucial thing: perseverance. I also consider it the most important in business, "says Václav.
When seeking a niche to start his business in, he was struck by the fact that people buy winter boots for thousands of crowns, but their production price is hardly a few hundred. Staněk opened his own shoemaker's workshop near Zlín, where he makes handmade Vasky leather shoes, continuing the legacy of the famous Zlín shoemaker Tomáš Bata.
"I would advise beginning entrepreneurs to clarify from the beginning why they actually want to start a business and what they expect to get from it. Constantly learn and above all persevere. Experience makes entrepreneurs," adds Václav.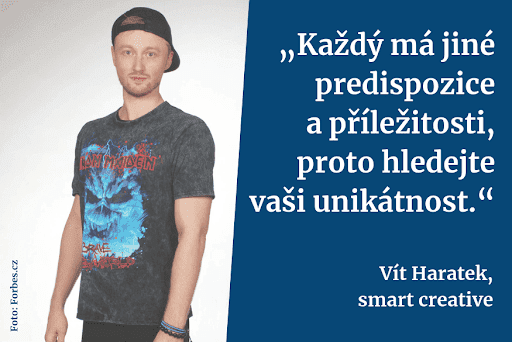 Vít Haratek,
Designer, developer, and animator
Vit Haratek studied Global Business and Management at NEWTON, before going on to a career as a "smart creative". He creates mobile applications and games, and recorded a music video for his friends in the band Charlie Straight. He has also created videos for Adidas and animations for Kanye West's tour.
Hard work is at the root of Vit's success: "Behind my success is more than 75,000 hours devoted to study. He adds that it's important to play to your strengths: "I think that each person has different predispositions, resources and opportunities, and has been shaped by diverse environments and people. That's why I think we should look for answers to the following questions: What can I do better here and now than others could do? What challenges do I dare to tackle? What is my added value, uniqueness or irreplaceability? How many people will be affected by my activity?"
Take a look at Vít's work on his Instagram.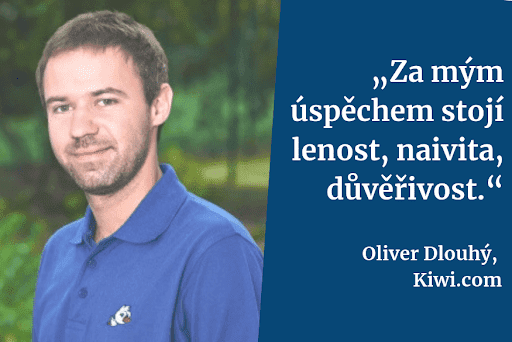 Oliver Dlouhý,
Founder of airline ticket search engine Kiwi.com
The idea for Kiwi.com came to developer and former NEWTON College student Oliver Dlouhý after he was struggling to afford airline tickets for a holiday that he was planning to take with his girlfriend. He found that by combining several shorter, low-cost flights he could save thousands of crowns. Seeing the potential in the idea, he started his business —now valued by investors in the billions of crowns.
Oliver says, "Behind my success is laziness, naivety, trust and a bit of common sense. Due to laziness, I found a way to automate an activity that I had previously had to do manually, in a complicated way. Thanks to my naivety, I believed from the beginning that it would be a hugely successful business. And because I trust people a lot, I was able to delegate work, and that allowed us to grow quickly. And nothing would have been possible without a pinch of common sense," Oliver says, advising, "Do what you see fit. It's nice to be inspired by wise advice, but the decision is up to you in the end. What works for me may not work for you, and vice versa, " he concludes.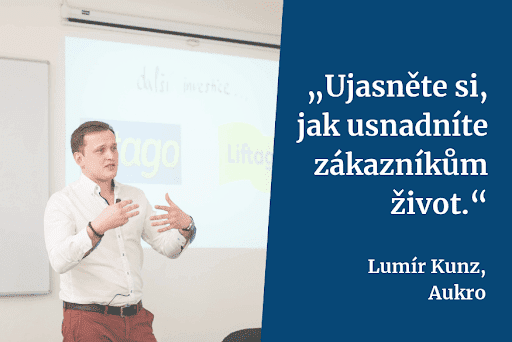 Lumír Kunz,
Aukro
Former student of Global Business and Management Lumír Kunz had his first business ideas before his 18th birthday. After working with brokerage group Axiory, he founded Inspiron, which aimed to connect entrepreneurial students with successful people around the world. There, he gained a lot of useful experience, although the business eventually had to be wound down. Since then, he's been working on setting up Aukro, a Czech eBay competitor.
According to Lumír, every start-up entrepreneur should ask himself one question: "What value do I bring to my customers? You need to be clear about how it will make life easier for them, and whether you will solve a problem for them or entertain them. Then, you should constantly check these hypothesis and ideas with target customers and ask them how much they are willing to pay for your solution".
Lukáš Žďárský and Jakub Zajíc,
Vnitroblock Cafe
Lukáš Žďárský and his business partner Jakub Zajíc both studied at NEWTON; Lukas studied Management of International Institutions and Public Administration, while Jakub studied Global Business and Management. They bonded over a shared love of floorball, and decided to take their friendship to the next level by going into business together. Their ambition is to transform faded and abandoned places into new centers of social life, beginning with the former Vnitroblock factory, in which they have built a café, a shop and a dance hall.
"The fatigue of working for a large company, where I was only a small part of a big engine, combined with the desire to create something meaningful helped me to succeed. As an employee, you feel responsible for a narrow range of tasks. As a business owner, you feel an adrenaline rush of responsibility for all the people you work with, and everything you create; you wake up with a completely different motivation and desire to work, " says Lukáš Žďárský.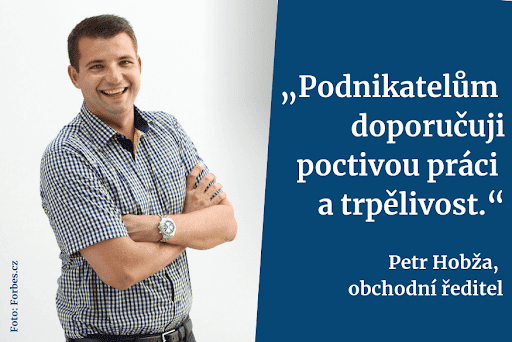 Petr Hobža,
Hobžovy Strážnické potato chips
Petr Hobža and his brother are continuing a thirty-year family tradition of making fried potatoes in Strážnice, in Moravia. Petr studied Global Business and Management at NEWTON before working his way up within the company to become Sales Director. The Hobža's family name and original recipe means they have a secure market position within the country, but they have also been able to expand by exporting to other parts of the world including Japan and America.
"My success is due to honest work and patience. My parents gave me this business opportunity and with it come responsibilities that I had to learn to bear. I would advise young entrepreneurs to work hard and above all be patient. After all, they didn't build Rome in a day," says Petr.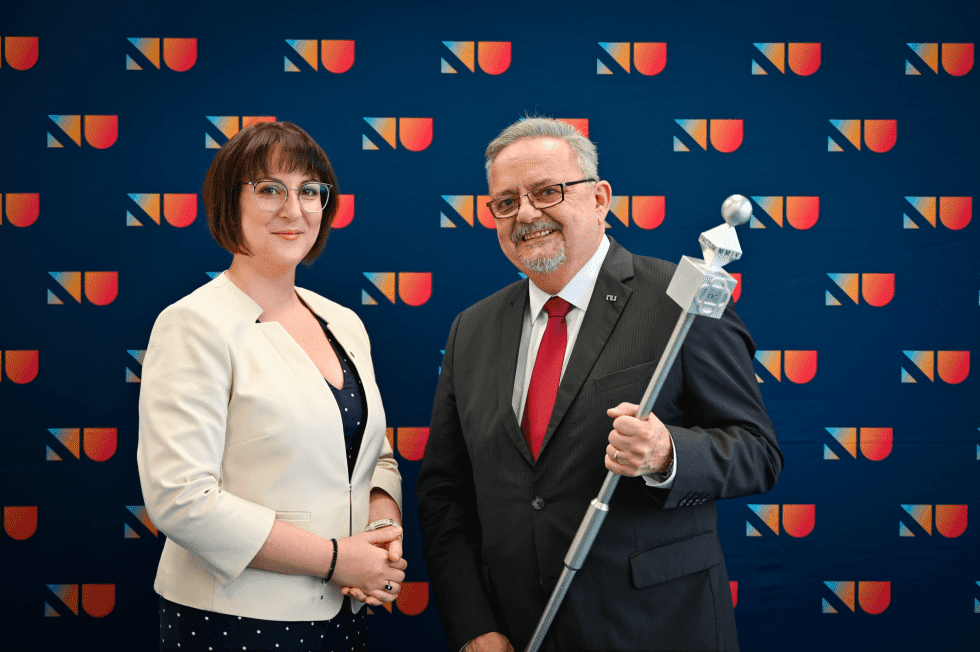 Dr. Anna Plechata Krausova, the new Chancellor of NEWTON University, expresses excitement about widening the institution's international reach and emphasises a commitment to integrating diverse perspectives into the learning experience.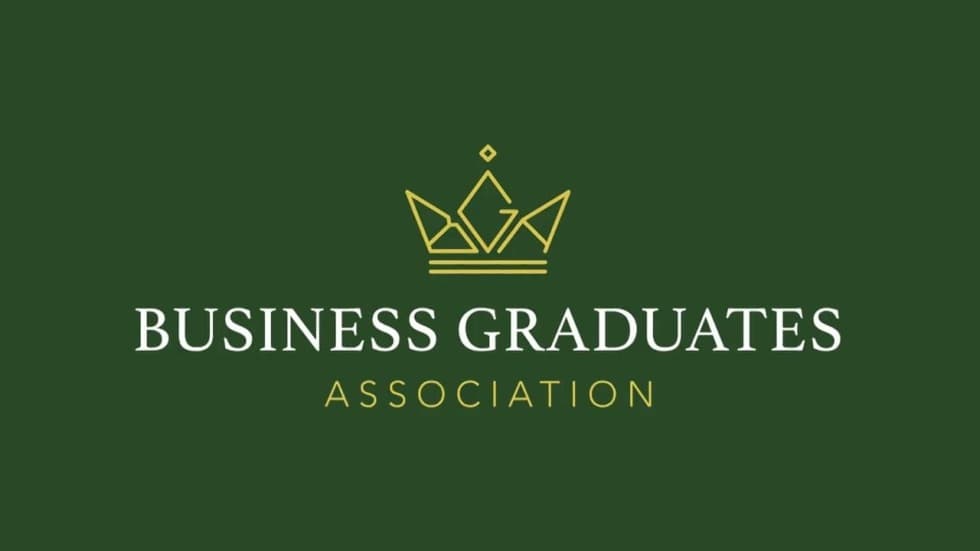 NEWTON University celebrates its induction into the prestigious Business Graduates Association (BGA), signifying a commitment to world-class business education and unlocking opportunities for students and faculty on an international scale.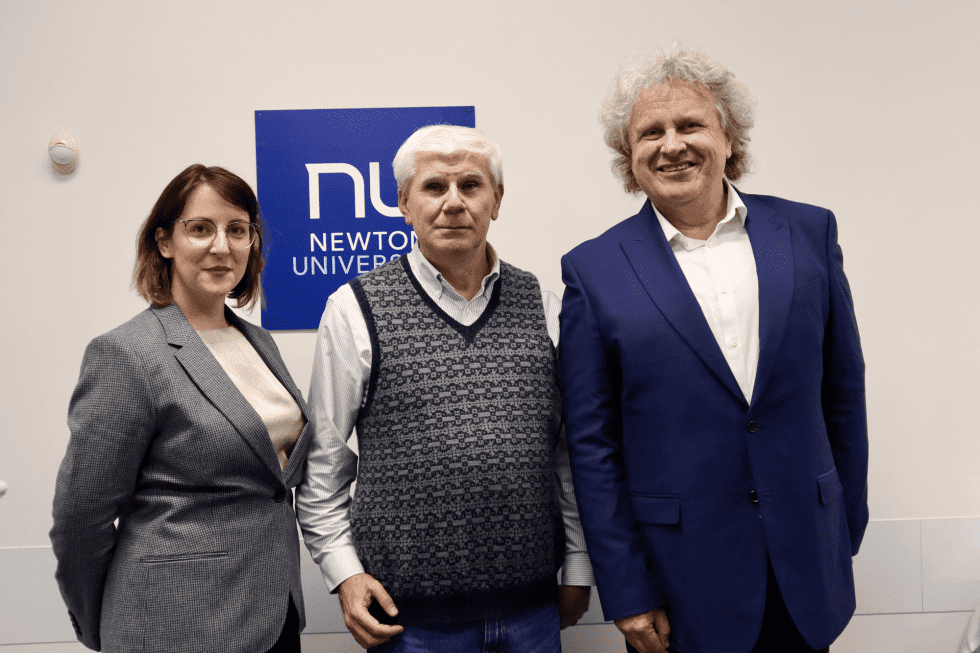 Professor Serrano's lecture promises valuable insights into coalition dynamics among nations, corporations, and individuals.