Why apply for funding from the NEWTON University Angel Fund?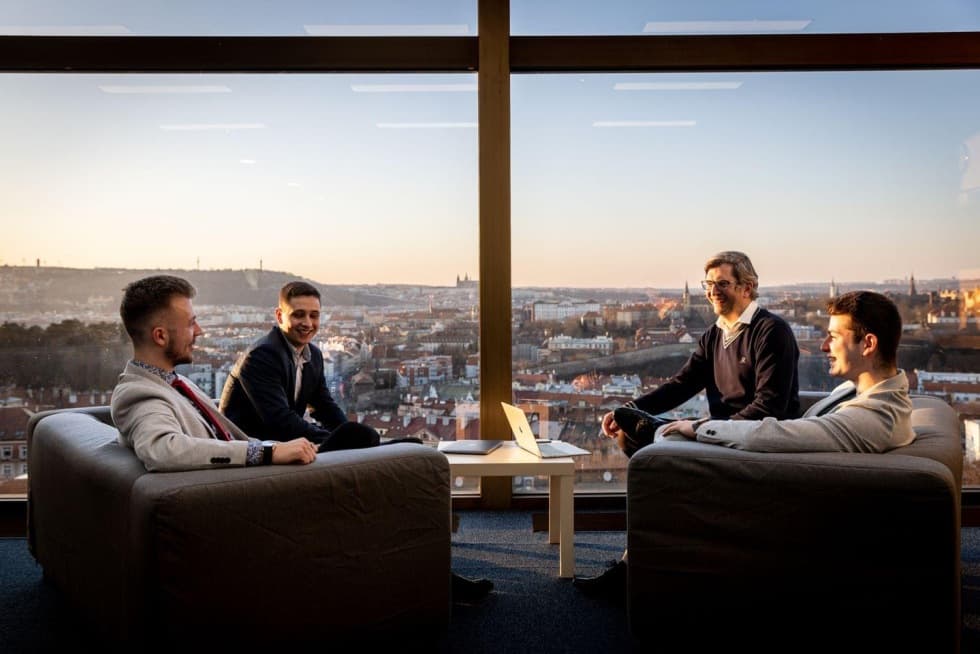 The term angel investor originated in the USA and originally referred to a person who invested in a Broadway theatre show. Today, it usually refers to a high-net-worth individual, or group of individuals, who invest in ideas they believe in in exchange for a stake in the company. At NEWTON University, we have our own Angel Fund. Originally created to support entrepreneurial students, it has now opened to the public, so anyone can try their luck. The focus of the fund is investing in small projects, so if you've had a great business idea knocking around in your head for a while, but can't rely on either your family or the bank for financial support, pitch your project to our panel of investors on Decision Day — if you can make them believe in your idea as much as you do, you'll receive an initial investment, as well as mentoring and support to get your business off the ground. So what makes NUAF unique?
1. Small amounts of seed funding
This may sound strange, but one of the advantages of the NUAF is that it provides small amounts of seed funding, up to 300k. This eliminates risk not only for the fund, as startups are extremely risky, but also for you. The NUAF investors want to give small, promising projects a chance, which is unique in a market where most investment funds won't even consider you unless you offer them a multi-million dollar investment opportunity.
2. Specialist support for small student projects
The NUAF, while now also open to the public, was created primarily as a fund to support student business ideas at NEWTON. This means the members of the panel understand the challenge of starting a business alongside your studies, and don't expect you to have years of business experience already behind you. To date, the fund has invested in the Antspark e-shop, which sells popular formicariums, and also Basefound, a project set up by Petr Kamenčák and Vojtěch Šobek to make designer wireless chargers.
3. Mentoring and support
For most investors, all they're in it for is the return. They're spreading their chances across several investments at once, and they don't really care how you succeed – just that you do.
The NUAF is different. Set up to support young entrepreneurs by investing in high-risk projects, they don't expect big returns, but they do want to help you succeed. Members of the panel work closely with the leaders of funded projects during the start-up process, providing mentoring as well as connections to other successful entrepreneurs in related industries who can provide advice and consultation. This approach gives the Fund the best possible chance of a return on its investment, and also ensures that you learn a lot along the way!
4. Early exit!
The NUAF's goal is to be a co-founder — someone who gives expert advice and direction during the early stages, but doesn't plan to stay with you for the long haul. Once the Fund has helped your company to grow, they won't hang around for 5-7 years to find out if you're a unicorn — they exit as soon as possible with (hopefully) a small return on initial investment, by selling their stake either to another investor or back to the founder.
5. A broad portfolio
According to co-founder and successful investor Michal Tesar, NUAF is not limited to investing in projects in certain areas – they're ready to support any good idea. However, they do make sure that the projects they decide to fund are not in competition with each other: "Ideas can be complementary, but we don't want to be faced with two identical projects and wonder which one to invest more or less in," says Michal Tesar.
6. Backed by a successful institution
The NUAF is not a faceless fund — you will know exactly who is investing in you and, through being affiliated with NU, it comes with a guarantee of stability and quality. Both parties know exactly what to expect from each other.
7. Regular Decision Days
The NUAF holds regular Decision Days. This is a day when you can appear before a panel of experts and present your business plan. Once you sign up for a Decision Day, you will be contacted immediately by the team, who will help you prepare for your presentation. If your idea is interesting and your plan credible, the coffers may open!
The next Decision Day is on November 16 and the fund is aiming to fund up to 8 projects — if you can convince the committee that your idea is among the best, the investment could be yours!
Do you have a business plan? Apply for the next Decision Day, receive an investment and change your life. The deadline for applications is November 4, 2022.
The NEWTON University Angel Fund is an investment fund that focuses on funding start-up businesses founded by NEWTON University students, NEWTON Family members and the public. It provides investments up to CZK 300,000 and hosts regular Decision Days where aspiring entrepreneurs can showcase their ideas. Its co-founder is investor and NEWTON University Board of Trustees member Michal Tesar.