Online learning at NEWTON: we're teaching precisely by the schedule and we're already excited to meet you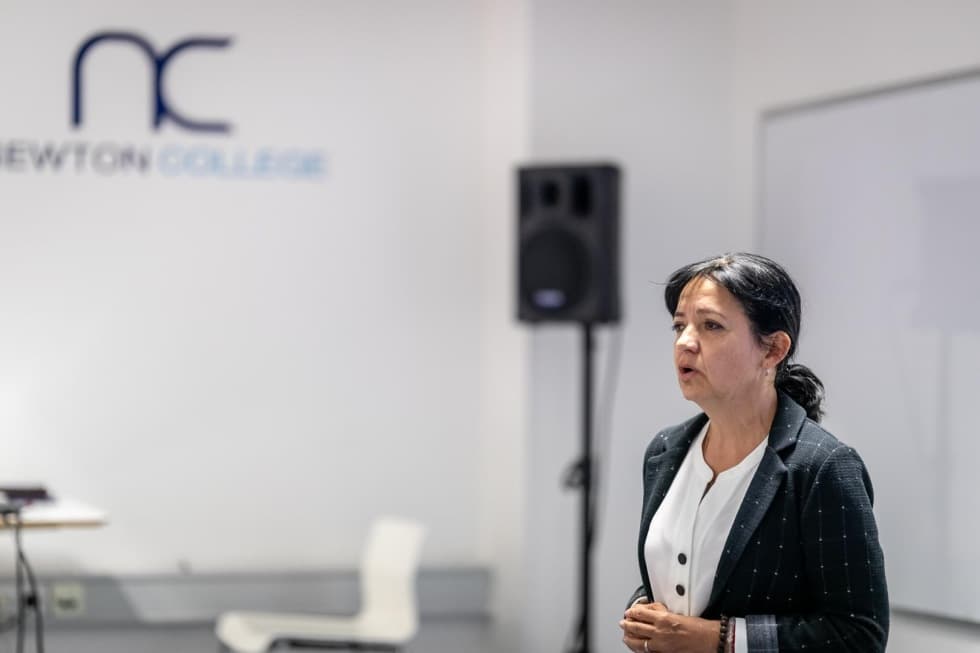 The students won't just forget about the 2020 summer and winter semesters. First, coronavirus closed the lecture theatres out of nowhere, then the time came for teachers and students to catch their breath over the summer, and again schools came to a complete stop in autumn. Read about how the students and NEWTON College handled the situation.
By the end of summer, everything was looking pretty good. Students could enter the school in small groups – and this was one significant difference compared to the classic lessons held before coronavirus. The only problem was, a few days before the start of the winter semester, everything changed. The government cancelled in-person teaching and schools were forced to dive into online education right from the start of the semester.
Fortunately, at NEWTON, we learned from the situation during the spring semester, and we moved into the autumn semester prepared for every possible scenario – even the most severe.
"Right from the start of March, we began preparing ourselves on a technical level for comprehensive online teaching. We came up with technical solutions, starting with training the educators. After the first wave of coronavirus, we already knew we would take the path of prevention – we will be ready for online lectures and seminars, whether the second wave comes or not," describes vice-chancellor and educator Jiří Koleňák on the preparations made at NEWTON.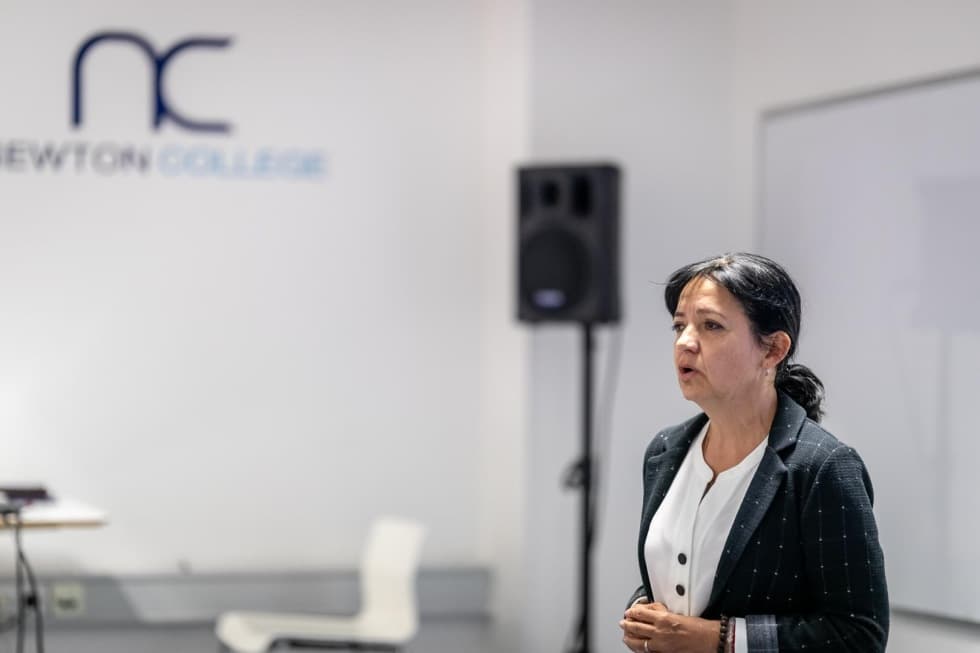 Educators giving lectures in classes full of cameras instead of students.
Complete schedule and alterations on Zoom: How it works in practice
In spring, everyone was still learning how online teaching would go. By autumn, however, everything had been figured out and the students didn't miss out on anything in their lessons. "Starting in autumn, we're teaching precisely by the schedule, to the fullest of its extent. The students will find all the information about their subjects in the information system. The only difference, instead of the usual information about their classroom, they'll find a link to their online classroom – video call," details Jiří Koleňák.
Lessons are held using two tools: Lectures on WebinarJam and seminars over Zoom. "On Zoom, the students always have their camera and microphone turned on. We see each other and have discussions. During lectures, it's harder for me because I can't see all of the students – I'm not lecturing to a class full of people, but computers. Still, my colleagues and I work to interact with the students as much as possible," says Ludmila Navrátilová, educator and course convenor of marketing subjects, as she summarized her feelings.
The students praise the quality of the lessons. "Sometimes, in the beginning, we ran into technical problems, but everything's okay now. For instance, one time, our educator's children ran into the room and started shouting, but that's not that bad, we understand. Otherwise, the education is of the same quality as if we were at school," describes Ondra Machač, one of the students at NEWTON.
The educators' lessons: How they work in practice
The students' days are split into lectures and seminars. The educators always log into the online call in advance. That way they can ensure that everything is working as it should and that they're visible on camera. They give lectures from their home offices or classrooms at NEWTON College, where they can enjoy peace and silence as well as all the equipment they need.
"Plus, we have two fully equipped digital studios – one in Brno and the other in Prague. They also serve as places to train the teachers. We utilize development centres, which are essentially advisories with experts who train the educators. They receive feedback on their presentations, learn how their students perceive them, how to correctly prepare their offices for online lectures, and how they can improve their speech. We are constantly striving to improve our online lessons," describes Ludmila, who attended a development centre not long ago. There she learned how the students will be tested.
"Some educators will give written tests, I'm planning on oral exams. I addressed how to suitably phrase the exam questions and how to ask more specific and clear questions, so I can be sure that the students don't just read off a script or recite a definition to me. I need to be sure that they truly understand the given topic and can apply it in practice. At the development centre, I also learned how to recognise if a student is alone in their room, or if someone is feeding them answers," adds Ludmila Navrátilová.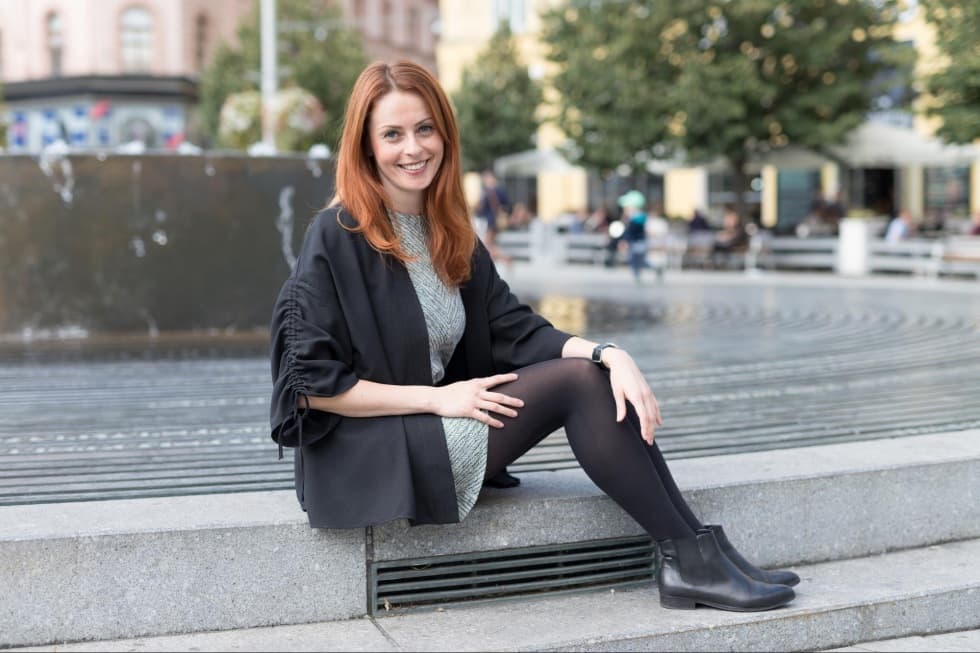 Educator Ludmila Navrátilová is planning her exams to be given orally and online. The students can also attend their exams in person – anything can be arranged.
Advantages and disadvantages of learning online, as stated by the educators and students
Even though learning online came as a necessary emergency reaction to the coronavirus crisis, both the pedagogues and students can see its advantages. It's mostly a good way to save time and better organise work.
"It's easier for us to consult the students on their bachelor's thesis, diploma work, and projects. There's no longer the time required for the students to travel. They know they can handle their thesis consultation with as much quality as if they were in school and they don't have to travel one hour to school and one hour back. In spring, we praised our students quite a lot – even despite the coronavirus crisis, everyone under my leadership finished their bachelor's thesis and degree work on time. No one had to push the deadline," commends Ludmila.
The students quickly adjusted to the new situation and, for example, all the books in the library they needed to complete their bachelor's thesis were substituted with online sources. "They can find thousands of specialised books on our partner's Bookport, which is owned by the publisher Grada. It all comes down to activity and the fact that the students aren't looking for obstacles and reasons why learning online doesn't work," she adds.
"I like that I'm always in contact with the educator and my classmates on Zoom. I'm fine with switching over to the online environment, even when working on group projects. We use tools such as Google Docs, tables, and presentations," recounts third-year student Martin Harter.
Learning online, however, also comes with disadvantages.
"The lessons are going fine and the quality hasn't changed, but I miss interacting with the students and educators. The hour ends, we turn off Zoom, and now we're just home alone. Before, we would meet up after lectures, talk, and go together for a beer. Great added value to studying is making contacts and meeting with people. I think the biggest problem now is mainly for first-years," describes student Ondra Machač.
Ludmila Navrátilová sees the situation pretty much the same. "We don't run into each other in the halls, we don't wait in line together for a coffee, we don't see one another at informal events once the lesson is over. I'm looking forward to the days when we can meet together again," she adds.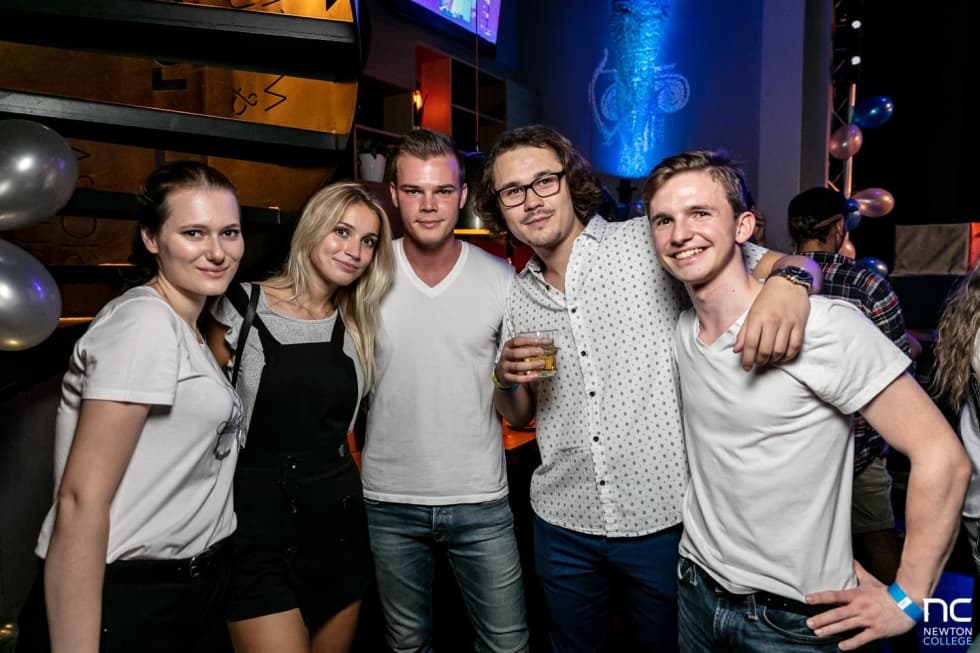 A popular event for first-years, where they can soak up the atmosphere at NEWTON, is Day Zero and the party that evening that welcomes new students. For now, the first-years missed out on this because of coronavirus
What's the future like for learning online? It has potential
Building the necessary infrastructure for online education required many months of effort from all the educators and students. At the end of 2020 and the start of 2021, it still isn't clear how the coronavirus situation is going to develop and when everyone can return to school again. One thing, however, is clear: It's possible that learning online will remain with us in the future.
"I don't want the technology to get in the way. When I envision school in the future, I see a bunch of cameras in the classroom, the educator is giving their lecture, and everything is being recorded. Students can stay at home if they're feeling under the weather," says Jiří Koleňák, outlining his vision.
Student Martin Harter can also see the future of learning online. "Personally, I prefer online lessons because I have more time for my own projects. I mostly appreciate the option to participate from anywhere and the accessibility of all the materials online – and that goes for the records of lectures online as well as materials for studying. I would welcome this opportunity even after the lockdown is over," he says.
Also, read our article about how you can register for NEWTON College, even if you're studying at a different university and don't like it there. >>
Who is Ludmila Navrátilová?

Ing. Ludmila Navrátilová, Ph.D., is the head of the professional marketing centre, the course convenor of marketing subjects at NEWTON College, and she also works as a marketing consultant. She has experience in the commercialisation of research projects from the Brno University of Technology and research residencies at several European universities (UK, France, Portugal, Spain). Currently, she is mostly focused on the behaviour trends of Czech and European consumers, creative advertising, sustainability in the fashion industry, and start-up projects.

Who is Jiří Koleňák?

Doc. Ing. Jiří Koleňák, Ph.D., MBA., works at NEWTON College as the vice-chancellor of education and the course convenor of the MBA programme. Currently, he's dedicated to the study of rituals and their application in the managerial environment. In his free time, he's a passionate yachtsman.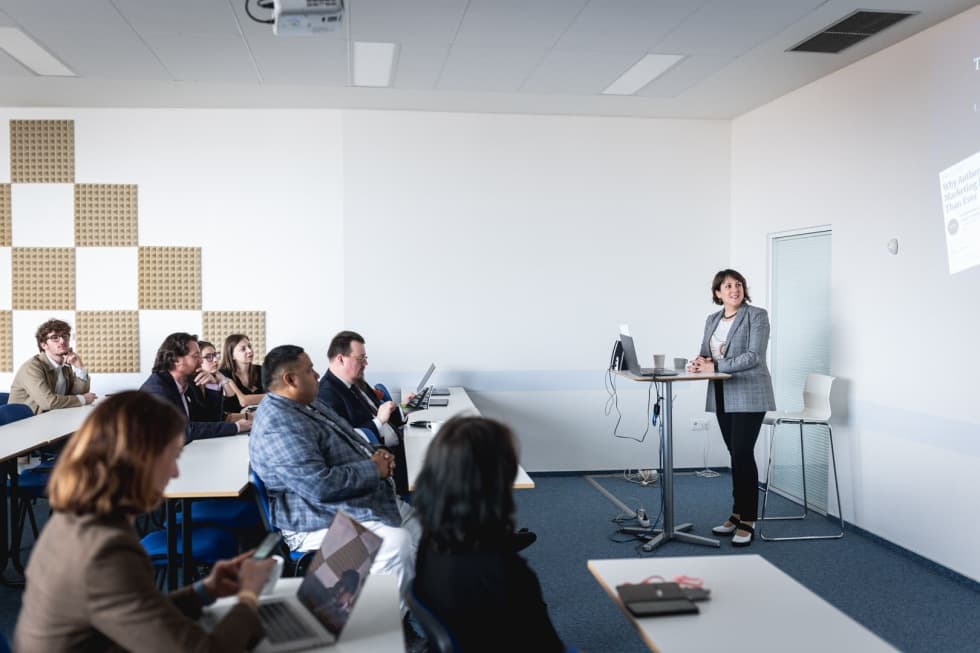 NEWTON's International Team expands global opportunities, partnerships, and academic enrichment. Recap of an exciting year.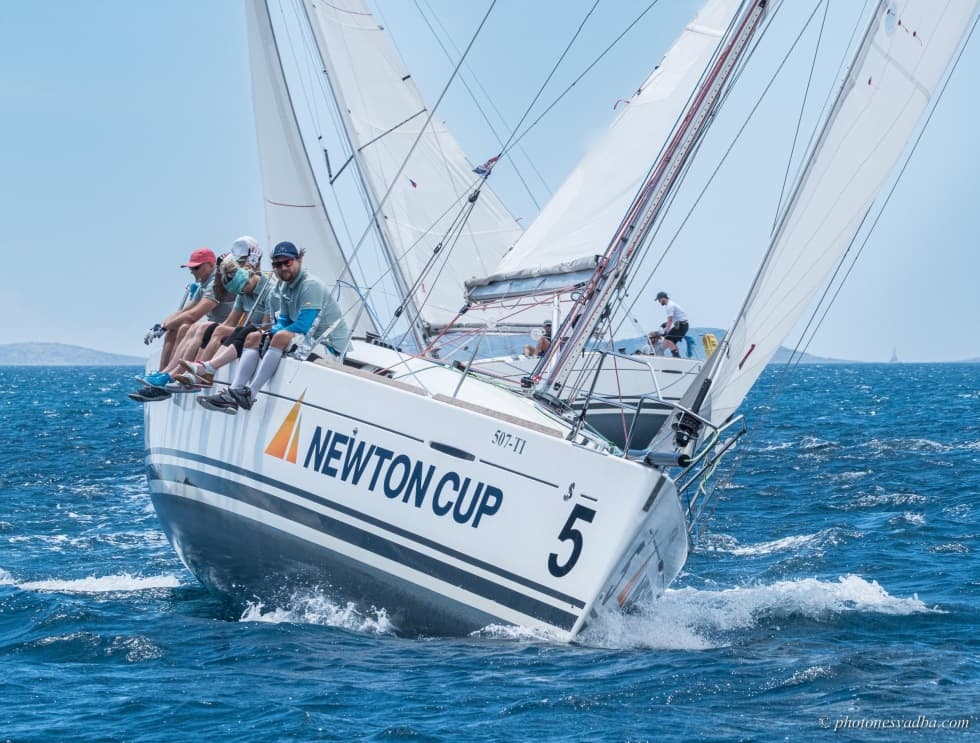 Wind, sea, sun, freedom, faith in one's own abilities and an endless horizon. This is yachting. On NEWTON anyone can become a sailor and gain a lot of unforgettable experiences and valuable experience for personal and professional life. The NEWTON Yacht Club has been operating at NEWTON University for 12 years and the annual NEWTON Cup regatta in Croatia is attended not only by NEWTON students and staff, but also by alumni and friends.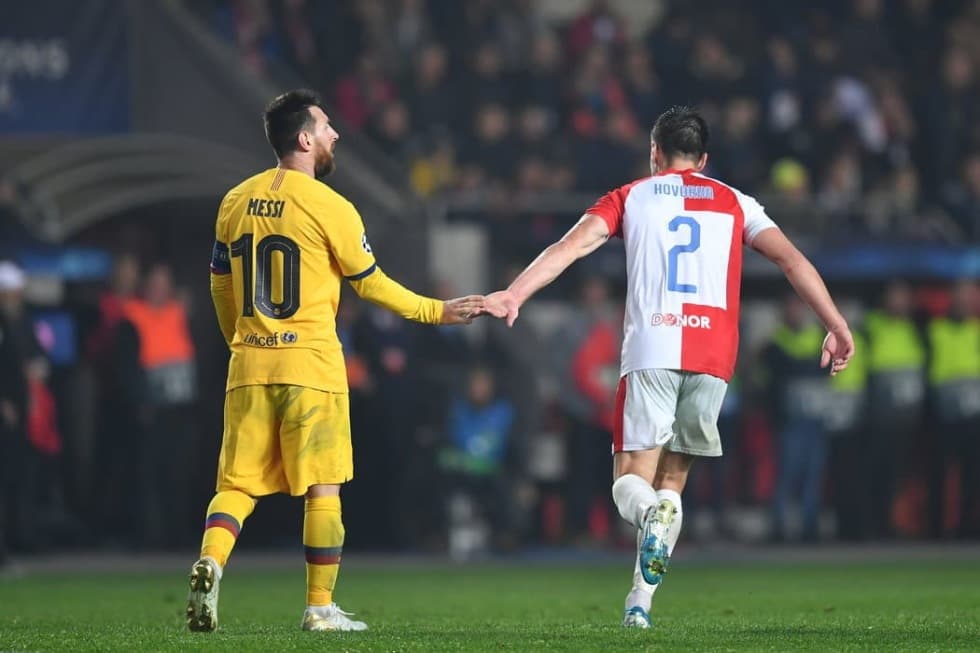 the SK Slavia stopper who won two league titles in the Champions League, the footballer who defended Messi and Lukaku. This is David Hovorka, who is studying for an MSc at NEWTON. Mental Coaching in Sport and Business with Marian Jelinek. Although he had to end his career this year due to serious injuries, he has plenty of plans for the future. He would like to work with youth football and enjoy being in charge of his time. What were his beginnings and what did football bring him?