X-tream Management is changing its participants' career paths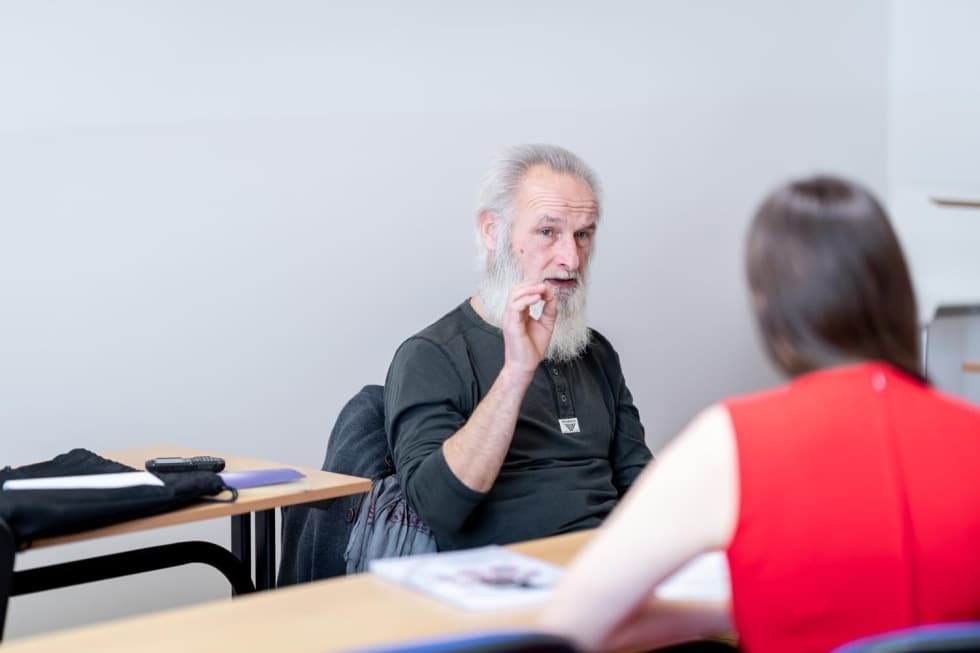 The X-tream Management course is an incredibly important part of the students' MBA studies at NEWTON College. Here they discover their potential, which can take them to the top of their field. According to lecturer and mental coach Vratislav Pokorný, this course could easily change their entire career paths. Find out how this is possible.
X-tream Management is managerial training where MBA students at NEWTON College and other interested individuals live four days outside their comfort zones.
The lecturers intentionally subject them to stressful situations and a lack of sleep in order to reveal their natural potential in tense moments. It enables these future managers to gain an advantage over others, and learn how to correctly behave in crisis situations and work effectively.
Thanks to this process, X-tream graduates can invest energy into the things they have the potential for. "Without potential, you can be good at what you're doing, but you'll never be extraordinary," says Vratislav Pokorný, lecturer, mental coach, and former head psychologist at the Ministry of Defence.
Check out what X-tream Management looks like and what its lecturers say about it.
Everyone has potential but they often don't realise it
"I believe we are all given potential naturally, but the way we are raised is influenced by society, our environment, and our choices. Some things we develop, others we leave forgotten. Whether we can reach our potential, however, depends only in part on our environment. It's mostly about our internal attitude, our desire to know and continuously perfect ourselves," describes Vratislav.
Potential can be hidden beneath the surface during adolescence, so the participants at X-tream Management can uncover them once more under the guidance of experienced lecturers. "The method we use in the course was originally developed for special military units. It serves to identify and develop people's potential, which usually takes 3 to 5 days," explains Vratislav, then considering that before the participants are subjected to mental and physical strain, they go through a particularly comprehensive diagnosis.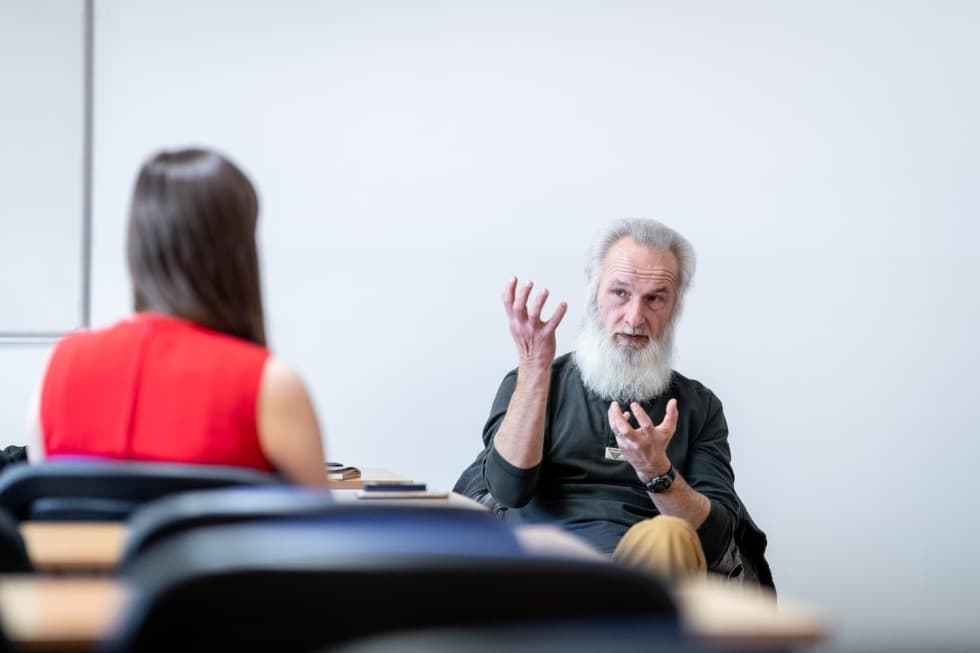 In the course, Vratislav Pokorný applied several methods used by special military units.
It's not about their mental or physical state, rather their psychophysical
Participants constantly wear sport testers that measure the condition of their body and send this information to the instructors. "We monitor the variability of their heart rate, which we then use to figure out their temperament and determine their physiological reactions in various situations. Your body's physical reactions won't betray you all that easily. Then we observe the participants thought processes in standard and aggravated situations. Of course, we also give them personality questionnaires," says Vratislav, naming off the individual procedures.
During the course, the students can expect to try:
mountain climbing,
long shifts,
and solving brain teasers.
During every activity, the instructors monitor the students' physical and mental reactions. Vratislav, for example, told of a one-day hunger strike that the students exhibited in one of the previous courses: "You would expect the productivity of someone who hasn't eaten to drop. However, the opposite is true. For most participants, they experienced reduced error rates and increased performance by about 10-15%."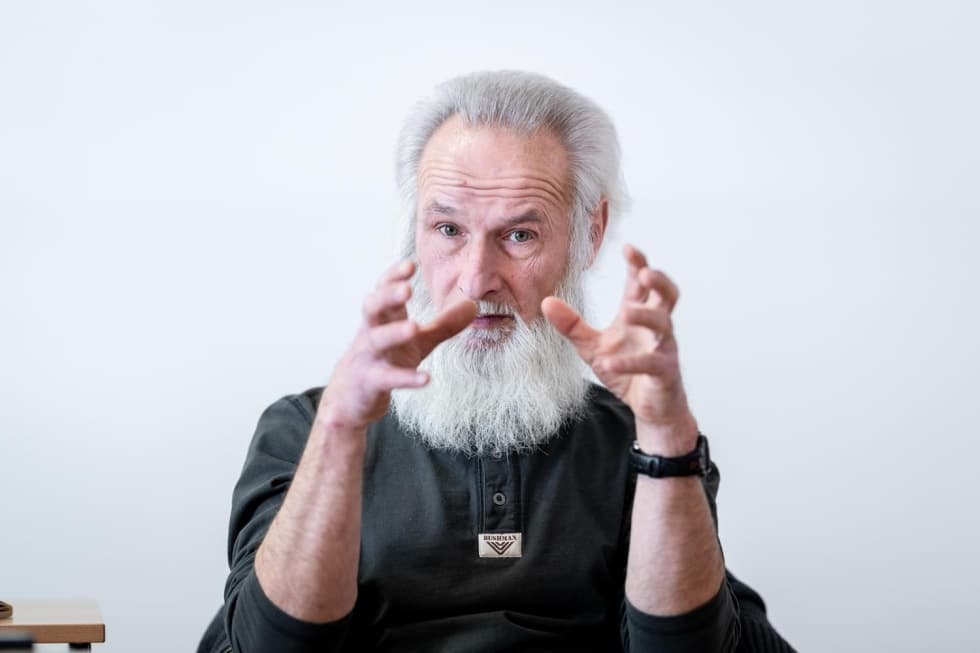 According to Vratislav Pokorný, most people were surprised to learn they could go without food and be even more productive.
True leaders can't be seen, we have to uncover them
According to him, the participants need to get out of their comfort zones, only then does their potential show itself. "Even though we subject the people in the course to unpleasant things, they are always proportional to their physical condition. I have yet to hear a negative reaction. We often see that the people in the course completely come to life. They themselves describe it as an internal transformation and at least a third of participants change their entire career path. They start to think about themselves completely differently," says Vratislav.
"Real leaders can't be seen, they need to be uncovered. It's as if they're standing halfway in the shadows, but the moment you give them a chance to step out, they do so, and they shine, handle the given situation, and then they go back into hiding. At this moment, these people realize their abilities, their potential, and something will change in them. They open up. And this is what we're trying to accomplish with this course," concludes Vratislav.
At the end of the course, all the participants receive a detailed, nearly forty-page report that compiles their results, skills, and potential. Several weeks after the course has ended, every student gets an individual consultation.
"After having studied their report, the participants come to us with questions, and my colleagues and I give them specific recommendations on how to work on themselves. After the course has ended, I still work with some participants for another two or three years. It's important that they know that if they want to work on their natural potential, our consultations are at their disposal," says Vratislav, explaining what comes after the course.
Read more about the structure and lecturers of the X-tream Management course.
Who is Vratislav Pokorný?
PhDr. Ing. Vratislav Pokorný, MBA teaches humanities at NEWTON College. He specialises in mental coaching and is one of the lecturers teaching the course X-tream Management. Before, he worked within the management of several universities and was the head psychologist for his department at the Ministry of Defence. For many years, he's been helping people develop their natural potential.