Student Immanuel Adenubi: Innovations have swallowed the most money in our business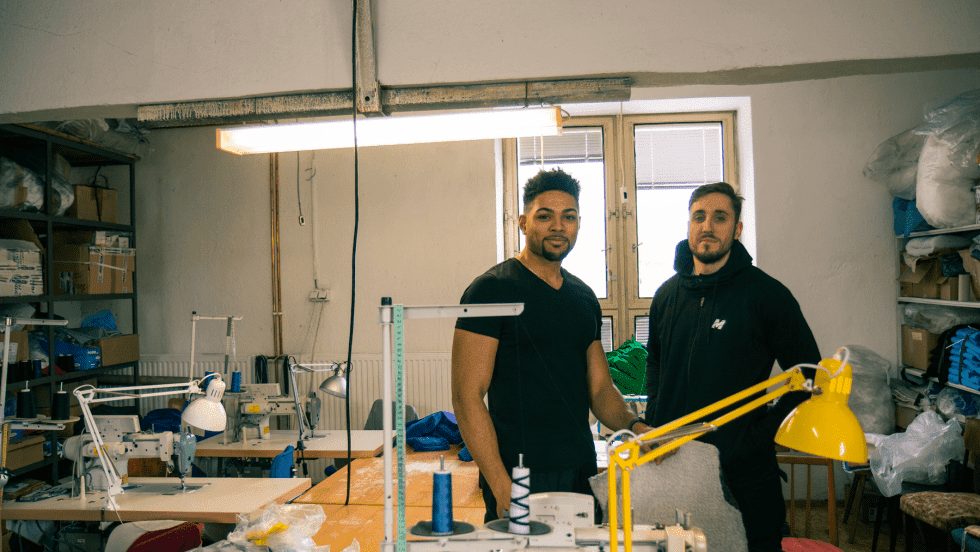 You know Immanuel Adenubi from the halls of NEWTON College Prague as a student of Marketing and Brand Management. Apart from school, a large part of his day is spent on a graphene T-shirt project, made with fibres from PET bottles, which he and his partner manufacture and sell. Read how Immanuel got into business, what his work consists of, how he wants his business to progress, and what advice he gives to other students who want to start something of their own.
When it comes to his business, Immanuel took the long way around. He worked as a porter in a hotel when he was discovered by an enthused photographer for the world of modelling. By 2019, Immanuel grew quite successful – he received 3rd place in the Man of the Year competition. He also started to work as a model for the company Mowement, which produces graphene T-shirts.
"For a long time, I was really enticed to join in on some business project, as the NEWTON environment is quite inspirational in this way. So, I started helping the then co-owners of Mowement. After one of them left, I took his spot," says Immanuel, describing how he first started working with his partner Filip Matějka.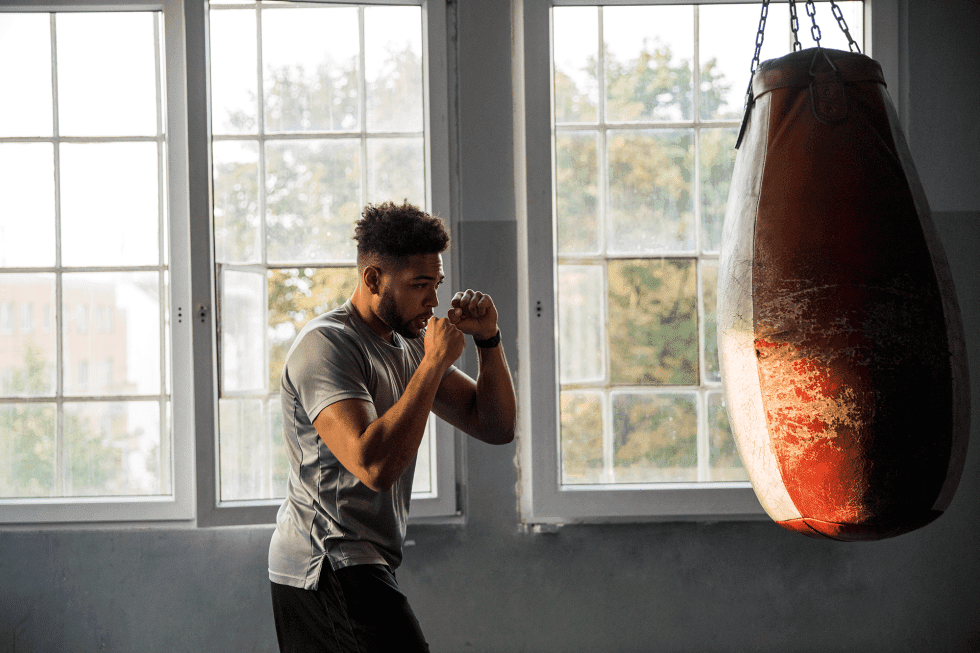 Immanuel began as a model and had no idea how deep his work would take him.
The USP of the product: Ecology and perfect usability for sports
At first glance, the most interesting part of the Mowement project is its material: The less-than-common graphene. "Graphene is a molecule of carbon that looks like a hexagon. It creates the thinnest 2D structure on earth, is especially light, and has plenty amazing properties, such as its firmness, antibacterial effects, and light weight," states Immanuel, for a moment, turning into a full-on chemist.
Graphene is also a very expensive and difficult to work with material. But that didn't stop the guys over at Mowement. "Filip discovered graphene and it made him excited because he loves both playing sports and innovation. This is why he founded the company and started developing the material for producing sports clothing. Apart from graphene, the clothing is made of recycled PET bottles," says Immanuel, opening up another aspect of the project.
By combining graphene and fibres from PET bottles, Mowement had created a completely new, innovative material that had never yet been produced. "Thanks to this combination, the clothing has flawless thermal conductivity. While classic functional T-shirts only warm up in places directly affected by the source of heat, our material conducts heat across its entire surface. Plus, it diverts sweat and, thanks to graphene's unique properties, the T-shirt is surprisingly light, weighing only around 120 grams. Traditional functional T-shirts weigh around 180 grams," describes Immanuel.
For Immanuel and his partner, using recycled PET bottles means being eco-friendly. Initially, they wanted to send part of their earnings to non-profits. In the end, however, they decided they could do even more for the environment. This is why they incorporated fibres from PET bottles into the material, and they count on the fact that the clothing can later be recycled when needed.
"Making a T-shirt starts by preparing the graphene fibres. Those are joined with the PET bottle fibres, then the material is ready. The T-shirts are sewn in the Czech Republic. We have super talented seamstresses in Třebíč, so, apart from the perfectly sewn clothing, we also feel good keeping the labour in the Czech Republic and knowing that the product is locally-made," describes Immanuel, while also admitting that he and his partner are still looking for their exact target group.
"The T-shirts are great for sports in and outside the gym, as well as for both men and women. They're perfect for people looking to travel light, free of giant backpacks. Thanks to their antibacterial properties, these T-shirts can be worn for longer," he says.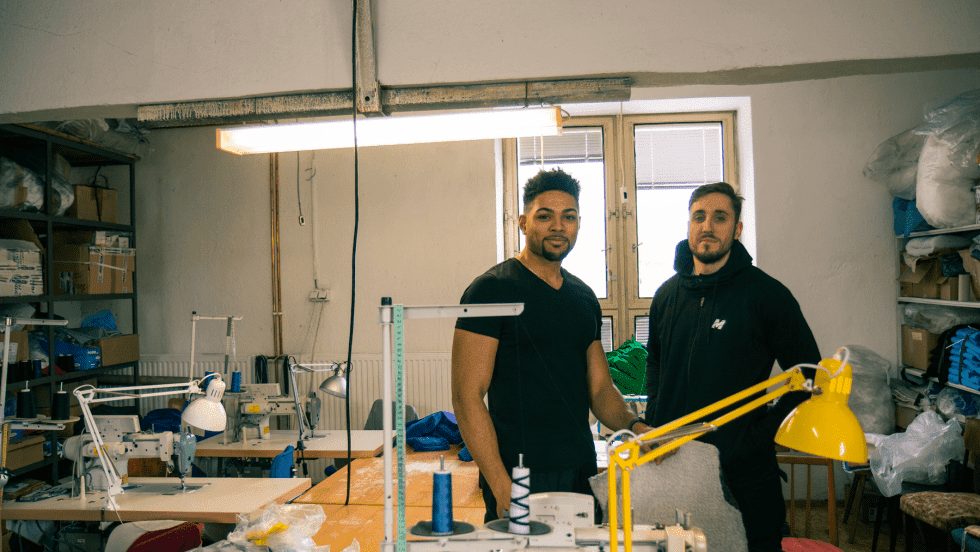 Immanuel and Filip see the T-shirts being sewn in the Czech Republic as added value.
Money from HitHit is helping production and sales
Always moving – that characterizes the name of the company and everything that's happening inside. For now, the entire project is run only by Immanuel and Filip. Both are executive directors, co-owners, work in promotions, and handle production and sales.
"Of course, our project is quite expensive. The most money has been swallowed by innovation and development. As of now, the main investor is Filip, who is older and has been working on the project for longer. In this way, I was lucky," says Immanuel openly.
With finances, they also receive help from a campaign on HitHit, which was able to reach the targeted amount of CZK 300,000. To this end, HitHit opened the door to more production not only for the classic T-shirts but long-sleeved T-shirts and socks as well.
"Setting the campaign on HitHit wasn't all that easy, it requires a lot of planning. We launched a pre-campaign on Facebook and had to ready all the materials, including the visuals. It took a lot of work," recalls Immanuel.
At Mowement, however, they're aware that their hard work is only beginning. They also need to launch promotions – thanks to HitHit, they've already been noticed by their first media outlet. "Right now, we're mostly promoting the product online, because we believe the online market to be the future. We're primarily interested in social media sites, we use ads on Facebook and Instagram. In the future, we want to focus on optimising search engines, PR articles, and content marketing," Immanuel calculates.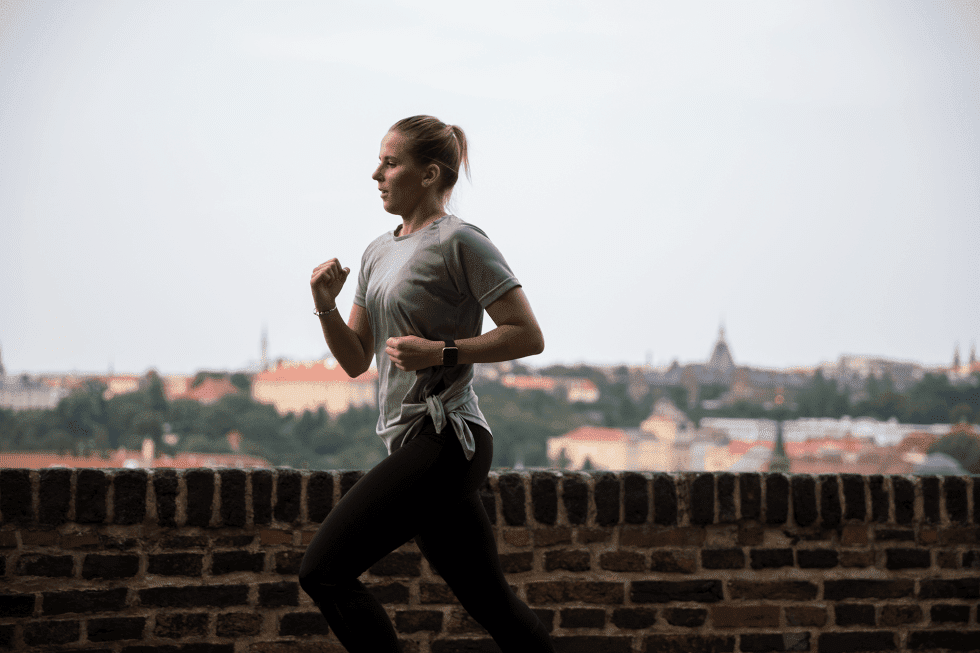 Everything starts with a great product. Good promotion, however, is also key, as are first-rate pictures and videos.
Is it harder to sell or make the T-shirts?
Immanuel makes excellent use of his knowledge of business and entrepreneurship in his work – however, he wasn't forged in the textile industry. "It would probably be good to know more about the textile sector, however, I don't feel like I'm missing out on too much. I tried to study everything I could. That really is important – always be interested, search for information. For example, the suppliers asked us about the material's properties, and because I didn't completely understand all of their questions, I found the needed information for myself. For a person to know what they're doing, it's important to continuously educate themself in everything they can," says Immanuel, summarising his approach.
Even thanks to his skills from school, Immanuel's view is that it's much more difficult to produce the T-shirts than it is to sell them. "For us, the hardest part was developing completely new technology. Selling the T-shirts then comes relatively easily. We have the advantage of making attractive merchandise," he says.
Another advantage was his time spent studying at NEWTON. "I made it to NEWTON College thanks to a personal recommendation from a friend. That meant a lot to me, and I'm glad I made the right choice. For me, one of the most inspirational educators would surely be Martin Přibyl. I took his course on presentation skills and I thought it was great how constructively he supports his students. It's so important that people don't only praise or criticise, rather they're capable of giving advice that will push others forward. And that's exactly what he does," tells Immanuel.
Apart from his schoolwork, great challenges are also awaiting him at Mowement. "Sure, we want to bring on new people, such as a professional designer that can make the clothes look perfect. We know all too well that design's not our thing. After the HitHit campaign, we'll go big on production, and then, maybe in a year or two, we'll try for a small campaign on Kickstarter. There it's more difficult because the campaign will be run on a much larger scale. We would like to go international. Also, we want to properly test the T-shirts and figure out everything they can withstand. Finally, we have the finances to do so," Immanuel adds.
And what advice does he have for his classmates who also want to start a business? "Don't be afraid. Really, don't be afraid. Every mistake only pushes you a little bit further. It's just important that you start.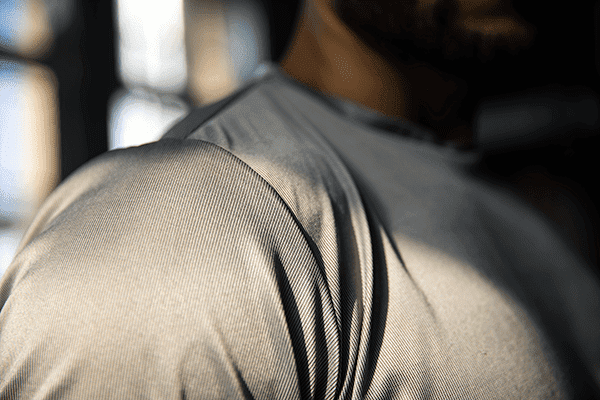 It's important to not be afraid and finally just start something – that is Immanuel's message.