How to survive the first winter term? Study occasionally and go to parties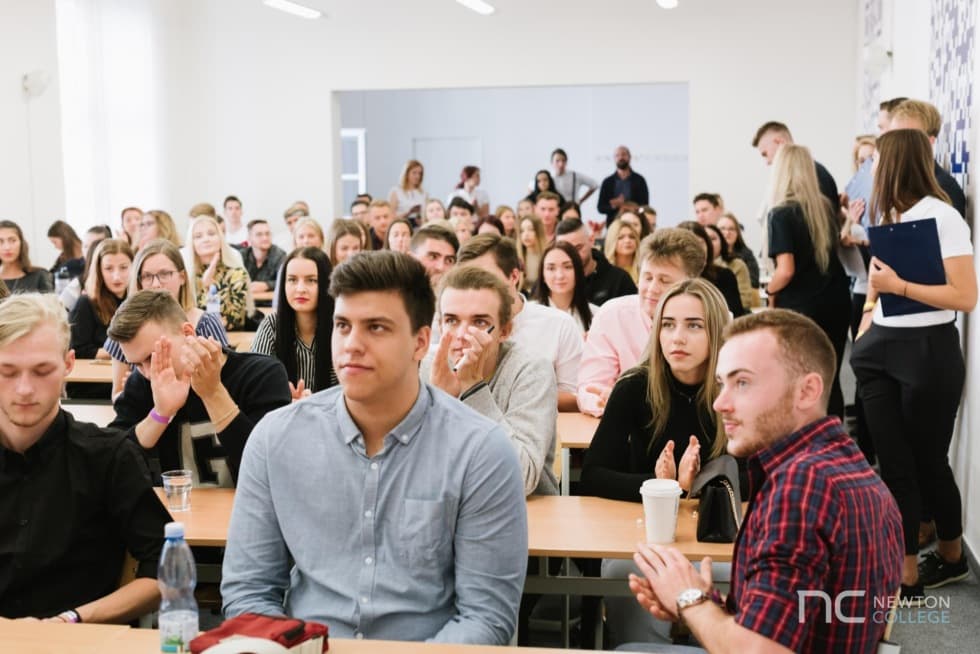 Getting through your first semester at university can be tough, but if you follow these rules then you should be just fine. When you start university, you're in uncharted territory with a rich student life ahead of you, — new opportunities, projects, contacts, and friends… the world is your oyster! But, along with the excitement of creating a new life for yourself come a few challenges. University places different demands on you than high school — your days are less structured, there's less oversight from teachers and even attendance is ultimately up to you. Whether you do well or not is almost entirely dependent on your own motivation and discipline. University should be half learning and half fun, and as long as you find the right balance between work and play, collecting your diploma in the third year will be a ceremonial stroll in the park. So how can you keep yourself cool and stress-free?
1. Always attend the first lecture and seminar
Because that's where you'll learn everything: how the class will be taught, the exam requirements, what literature you need to read, how to cite, what the minimum compulsory attendance at seminars is, and when to hand in your term papers. You'll also find out how accommodating the teacher will be to any individual requests, which tools they use to communicate, and when their office hours are. And don't be afraid to ask questions. Write everything down and file it away — you'll be glad of those notes during credit week!
2. Get to know the information system (IS)
The IS holds almost all of the vital information you'll need to know over the course of your studies. In particular, It is where you can see which courses you have completed and which you have not. Courses in university are graded in credits, and you need to accumulate a certain number in order to progress to the next year – the IS is where you can keep an eye on your credit count and make sure you've got enough to take the state exams. Check regularly to make sure you know where you stand, as there's nothing worse than finding out six months before that you're missing something.
3. Join Facebook groups
Join Facebook groups relevant to your course and the University. These groups will keep you in the loop about everything going on at NEWTON, from the fun to the serious, and will also give you somewhere to turn when you're unsure about something.
4. Don't neglect the core courses
Expect that some of the core subjects will be tough and you won't really enjoy them – that's just the way it is in university. But grit your teeth and attend classes and seminars regularly, as otherwise you'll regret it come exam time — and if you don't pass the exams, then you won't graduate! The lecturer, although it might not seem like it, knows very well who does and does not attend regularly and if they know you, they will be much more sympathetic when you need help with something you don't understand.
5. Do some learning, occasionally!
Compared to high school, you don't have to study every day (yay), but it's still a good idea to do some learning every now and then, rather than leaving everything until the end. Prepare for your seminars and keep on top of your reading, and it'll save you some tears. If you try to cram everything in the final 24 hours before your exams, even the strongest energy drink (and we don't recommend these!) won't save you...
6. Do the hard stuff first
Remember when your primary school maths teacher told you to always start with the harder questions, because they take the most time and you need a fresh head for them? Don't waste your best effort on subjects that you can do with your eyes closed and put off everything you find difficult out of fear. If you get the things that scare you out of the way early, then you'll have nothing to be stressed about, and you'll quickly get to grips with the tough material.
7. Go to parties
Now, we don't mean to encourage unbridled partying from morning 'til night, but university life is at least partly about having fun with your classmates. At NEWTON, there's always something going on, and we're famous for our parties, so don't miss out. And it's not all about socialising — you might meet people who'll help you get a project off the ground, or who'll give you the lowdown on the exam for a dreaded subject.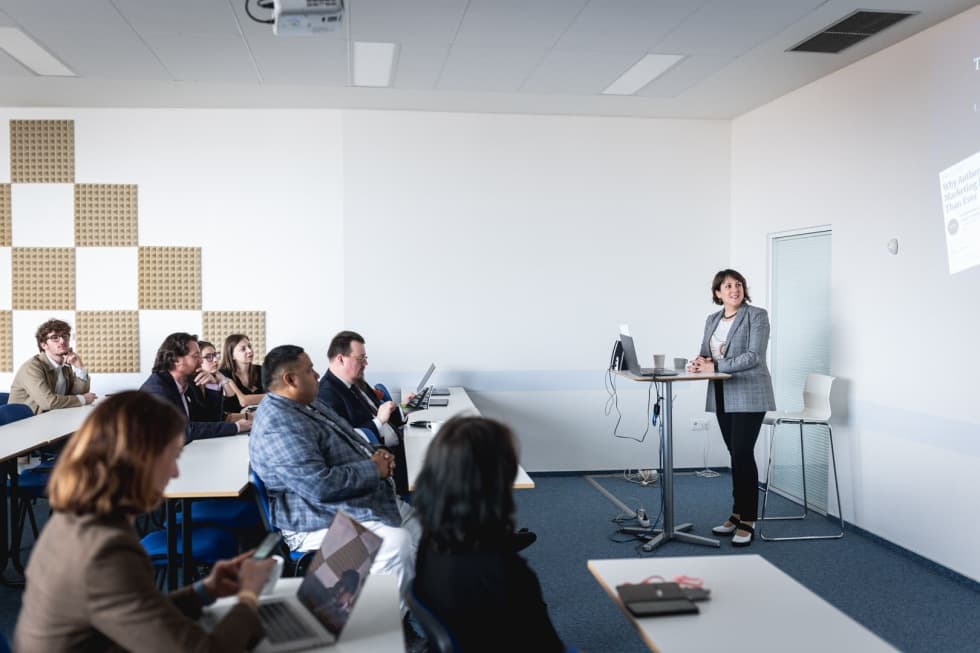 NEWTON's International Team expands global opportunities, partnerships, and academic enrichment. Recap of an exciting year.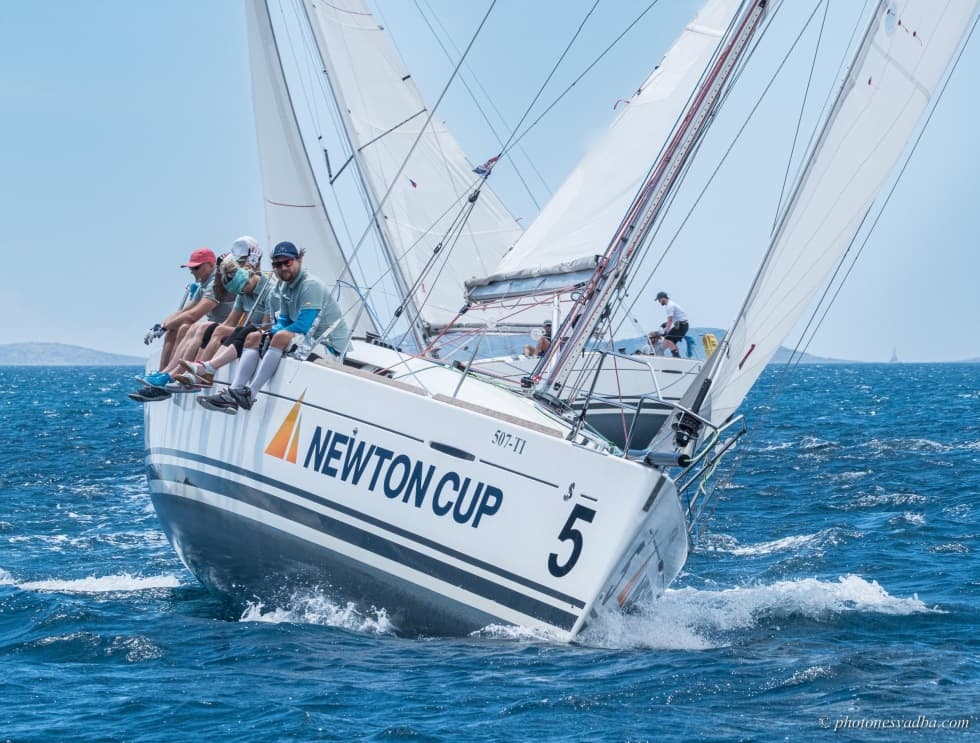 Wind, sea, sun, freedom, faith in one's own abilities and an endless horizon. This is yachting. On NEWTON anyone can become a sailor and gain a lot of unforgettable experiences and valuable experience for personal and professional life. The NEWTON Yacht Club has been operating at NEWTON University for 12 years and the annual NEWTON Cup regatta in Croatia is attended not only by NEWTON students and staff, but also by alumni and friends.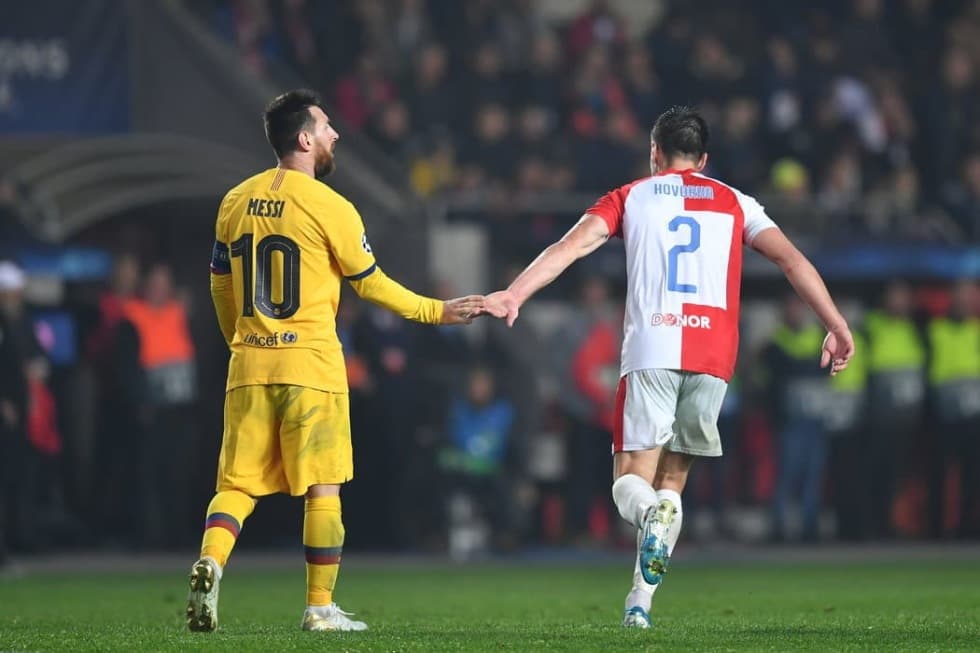 the SK Slavia stopper who won two league titles in the Champions League, the footballer who defended Messi and Lukaku. This is David Hovorka, who is studying for an MSc at NEWTON. Mental Coaching in Sport and Business with Marian Jelinek. Although he had to end his career this year due to serious injuries, he has plenty of plans for the future. He would like to work with youth football and enjoy being in charge of his time. What were his beginnings and what did football bring him?