"Failure is part of learning," says famous tennis coach Nick Bollettieri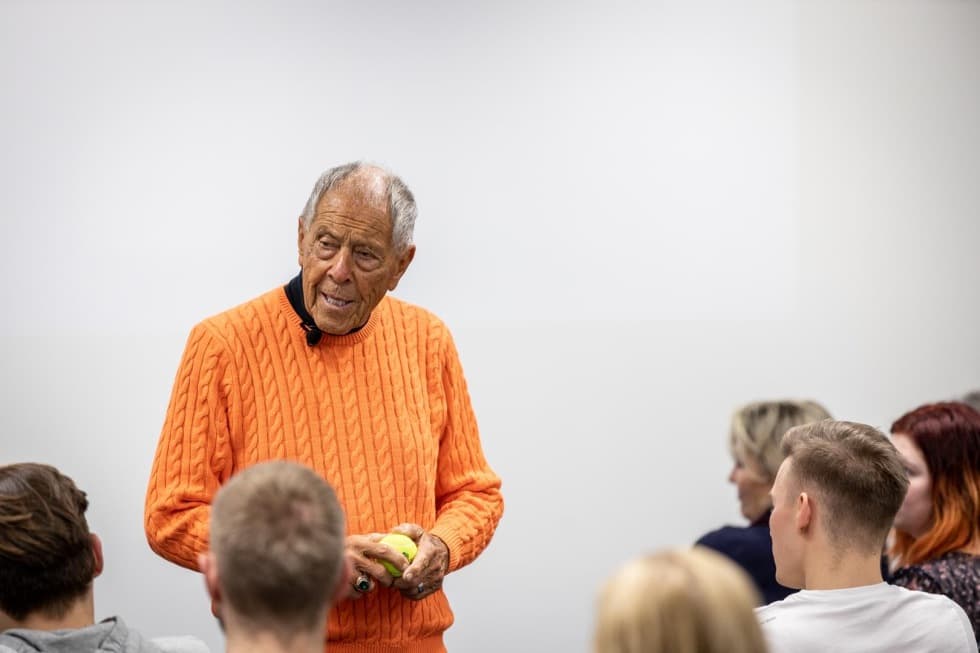 The famous coach and trainer of some of the world's best tennis players, Nick Bollettieri, came to Prague. During his lecture, he inspired the students of NEWTON College. Check out the recording and discover how successful people think.
At first glance, Nick Bollettieri comes across as a likeable, elderly gentleman. As soon as he begins to speak, however, it's obvious there's unbelievable energy inside him. He also knows how to pass it on to others. It's no wonder he's the founder of the most famous sports academy in the world, nor that he mentored the likes of tennis stars such as the Williams sisters, Maria Sharapova, Andre Agassi, and Martina Hingis.
From his lecture at NEWTON College, you could tell right away that his coaching doesn't only apply to tennis. He knows how to get you back on the right track, motivate, and inspire. And he enjoys sharing his experiences. "It doesn't matter how long it takes, just do it. Find the path," stated Bollettieri to the audience in Prague during his motivational speech.
Nick Bollettieri directed many celebrities through the limelight. How many more will come from NEWTON College?
Failure isn't a bad thing
Bollettieri knows well that everything depends on a well-functioning team. "It's about teamwork," he says. "And every team member has to play their part." Many managers can draw inspiration from the world of sports.
The coach revealed that he isn't simply going after the goals he knows will be successful. He prefers striving for things that others say can't be won. Success is difficult to attain, however, he likes to look for ways to achieve it anyway.
This is why he also appreciates failure. He reminded us that bad results push us forward. "It doesn't matter how you fall, rather how you get back up again," he points out. He doesn't weigh people by numbers or rankings, instead he judges the effort they put into their work. Even if someone loses, they're still a winner if they did everything they could.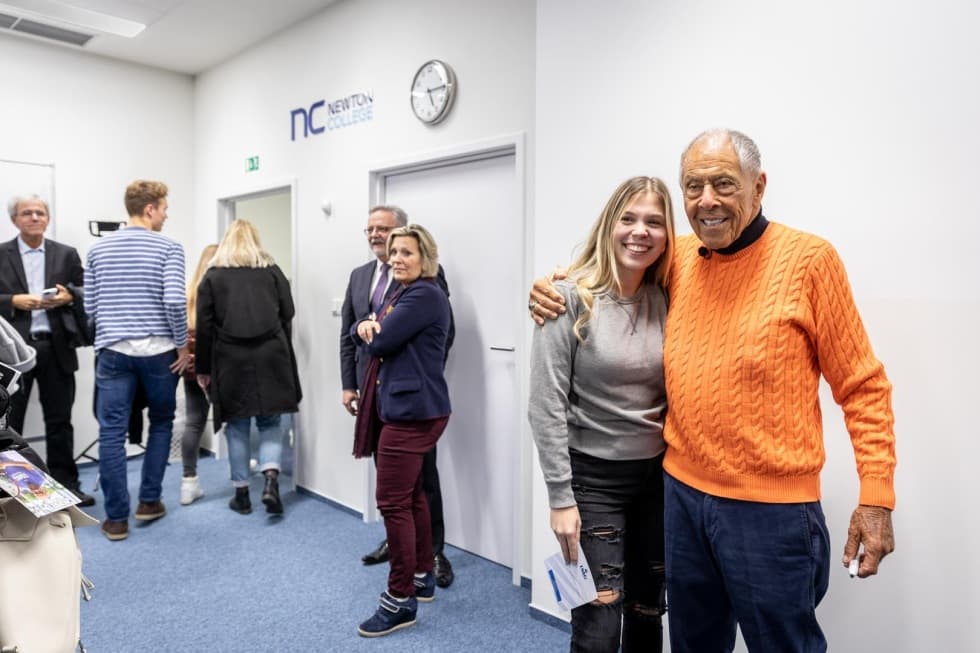 This meeting with Nick Bollettieri must be immortalised.
The famous coach's everyday ritual
What does Bollettieri do every night before bed? He certainly doesn't fall asleep on his laurels, rather he stares into the mirror. He thinks about himself, realistically evaluating his performance that day, and, if he doesn't like what he sees, he tries harder the next day. He recommended the students at the auditorium do the same.
Watch the entire recording of his lecture where he dives deeper into how he got to his current position, where he finds inspiration, and what it was like to coach Martina Hingis and other world-famous tennis players.
Follow us on Facebook for other videos of lectures with interesting guests.