Checklist: Be 100% prepared for your presentation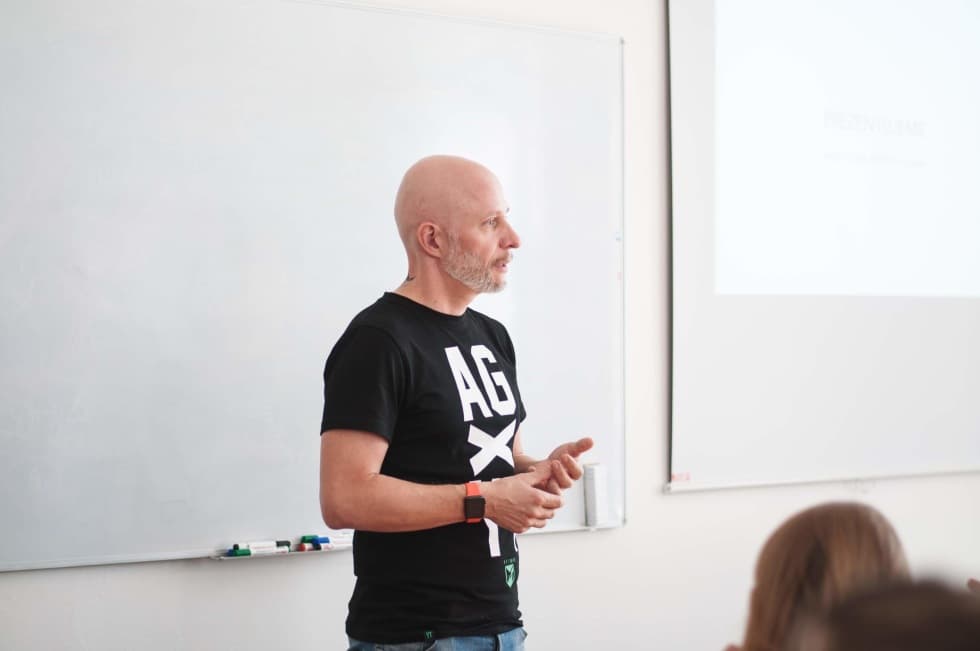 Brand-building specialist Karel Novotný teaches students at NEWTON College how to correctly give presentations. Print out this checklist that tells you what not to underestimate in your preparations.
Task
Time
You know how much time you have to present, and you carry with you a watch or your phone with a timer.
Goal
Your presentation has a clear goal – you know what you want to pass along to your listeners. Even if your time were cut from half an hour to 10 minutes, you could handle it.
Technical aspect
Your presentation is ready in PDF form, PowerPoint, or online.
Beginning
You've prepared small talk that you can use before you actually start your presentation.
Environment
You ensure that the room is at the ideal temperature and that the air isn't stale.
Posture
Learn to stand straight, don't slouch, and don't make exaggerated gestures.
Nervousness
If you need to compensate for your nervousness, keep a beer bottle cap in your pocket and squeeze it. Don't play with your marker.
Attention
Pay attention to your audience. If they aren't listening to you, intervene.
You can learn how to get your listeners' attention and prepare a perfect presentation by reading this article.
Who is Karel Novotný?
Karel "Mindless" Novotný is a brand-building specialist, the course convenor of Marketing and Brand Management at NEWTON College, author of the book Neradost (Unhappy), and the head of the company Brand family. He's dedicated to building brands, i.e., launch, revival, and pointing them in the right direction. He says a brand can't only be beautiful but should primarily function on a business level.
Čtěte NEWTON.Today a buďte v obraze: