Sailing as Our University Sport for 12 Years: Fostering the Skills of Great Leaders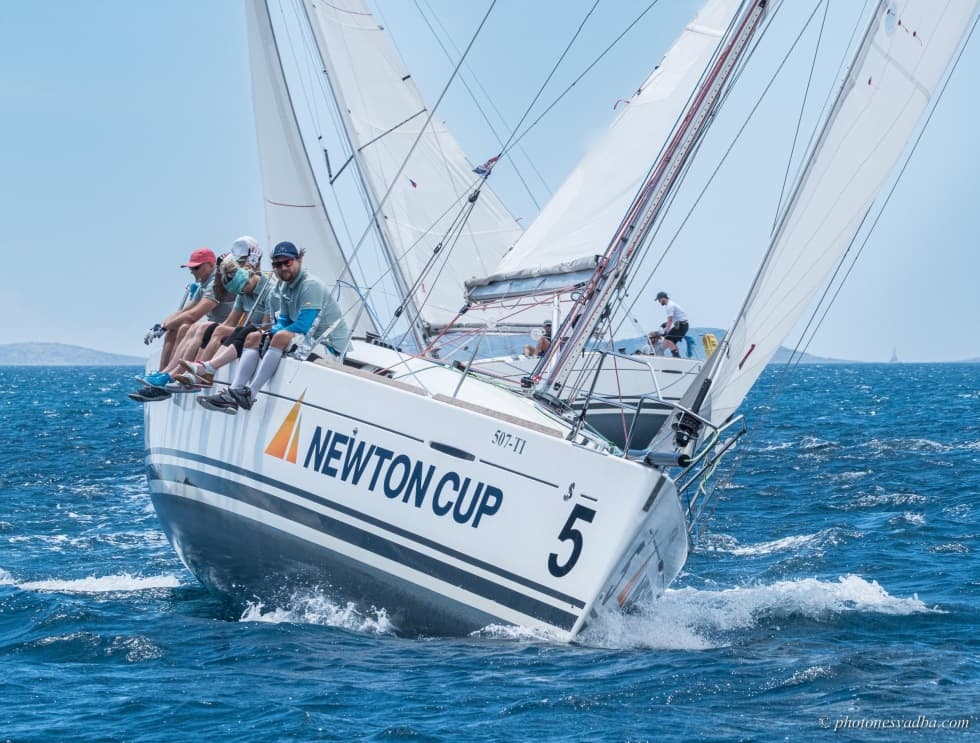 Wind, sea, sun, freedom, confidence in one's abilities, and an endless horizon. That's sailing. At NEWTON, anyone can become a sailor, gain numerous unique experiences and valuable lessons for their personal and professional lives. For 12 years now, the NEWTON Yacht Club has been an integral part of NEWTON University. The annual NEWTON Cup regatta in Croatia is attended not only by students and employees but also by alumni and friends.
This year 16 boats sailed on the Adriatic, some adorned with victory trophies. The crews were diverse, ranging from complete beginners to seasoned racers. The NEWTON Cup was launched as a regatta for friends, with its origins dating back to 2011, when founder Petr Kraus dreamed the university race up. From absolute amateurs, the crew has evolved into a professional regatta of over a hundred members, capable of outperforming highly skilled opponents.
Among this year's regatta participants was Veronika Písková, who had already taken part twice in the race as an organizer. This year, for the first time, she found herself in the role of competitor. She praises not only the fantastic community but also the fact that this sport opened up new horizons for her. What does she consider crucial for the crew's success? "You need to focus on your role. Often, when we wanted to help each other, we ended up causing more harm than good" explains Veronika.

In addition to NEWTON's annual regatta to Croatia, sailing is seen at NEWTON as a university sport that positively impacts community building. "A boat is great for a group of people who don't know what to do, what tasks to handle, and within a week, they become a well-coordinated team" describes Jiří Koleňák. Sailing captures the essence of NEWTON University's spirit, which emphasizes teamwork, mutual inspiration, creativity, and focus on leadership. Continuous education is also important, and competitors learn on their own while co-organizer and vice European champion, Jan Johan Hirnšal, provides feedback to racers every evening.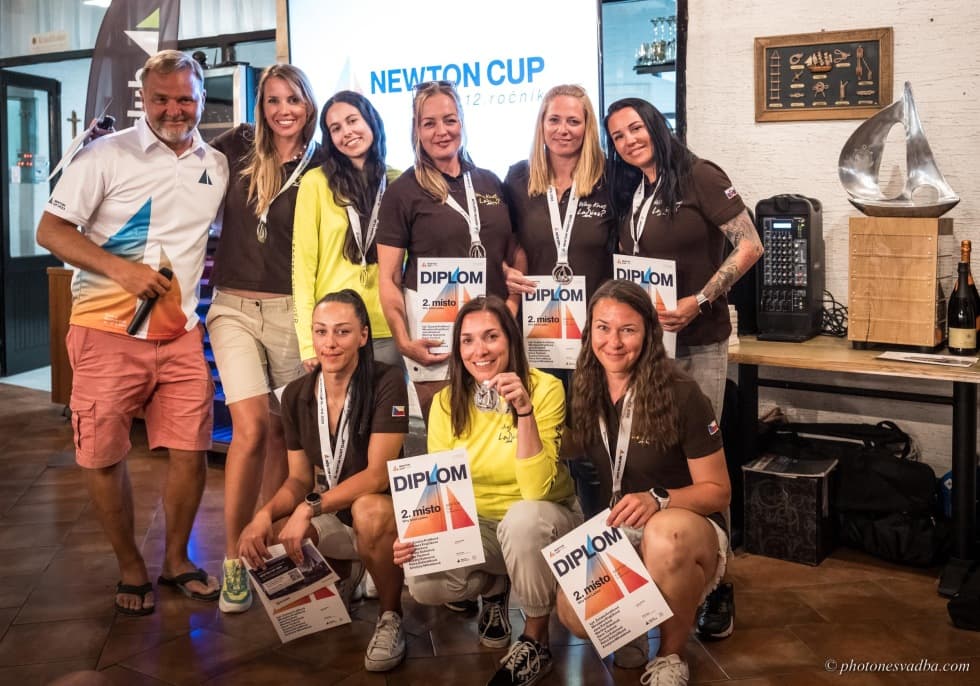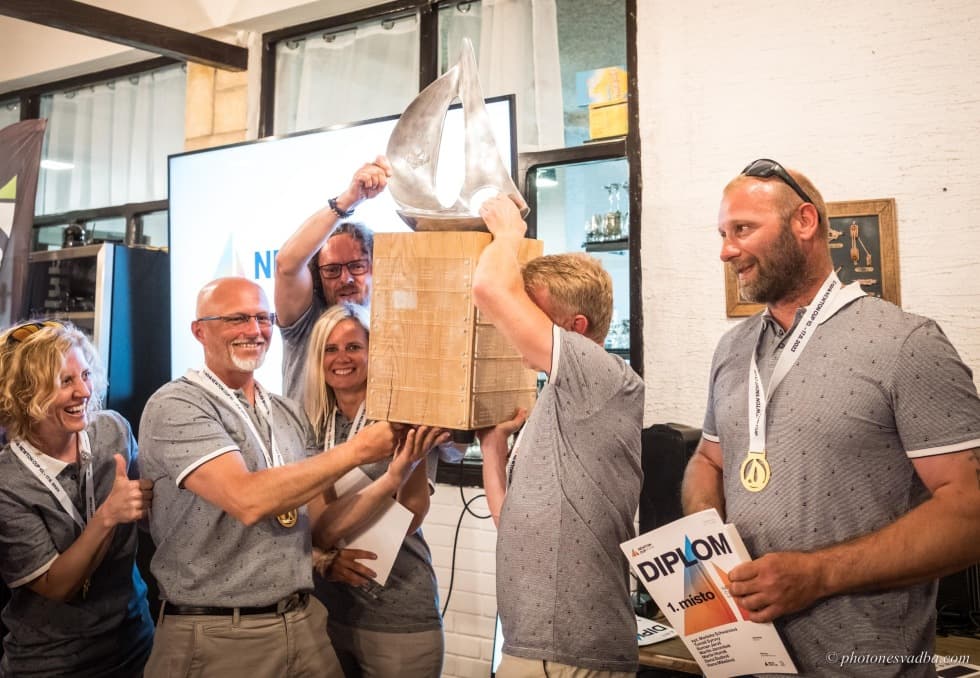 What can you learn from sailing? Assigning tasks and leading a team. Training vigilance and clear-headedness. As you are dependent on weather conditions, there's an element of improvisation, creativity, and mental resilience. You have to react promptly, coordinate with your crew, predict, read waves and winds, operate equipment as well as devise tactics.
Furthermore, during sea or ocean voyages, ions from saltwater help absorb oxygen, balancing serotonin levels. This, combined with vitamin D, results in a relaxed mind and genuine feeling of happiness. Maintaining a good mood onboard is crucial.
Jiří Koleňák humorously explains that a yacht sails on good vibes. According to him, you must see the positives in everything. "Sailing, of course, isn't always trivial, but it quickly becomes clear who fits into the group and who doesn't. For some, sailing is a lifelong passion, while for others, it's a one-time experience. Both are fine" adds Jiří.
While sailing, you might find yourself close to what psychologist Mihaly Csikszentmihalyi describes as "flow" in his book with the same title. He explains the state of being deeply engaged in an activity to the point where nothing else seems important. During this experience, people forget about themselves, lose track of time, and merge with their focused consciousness.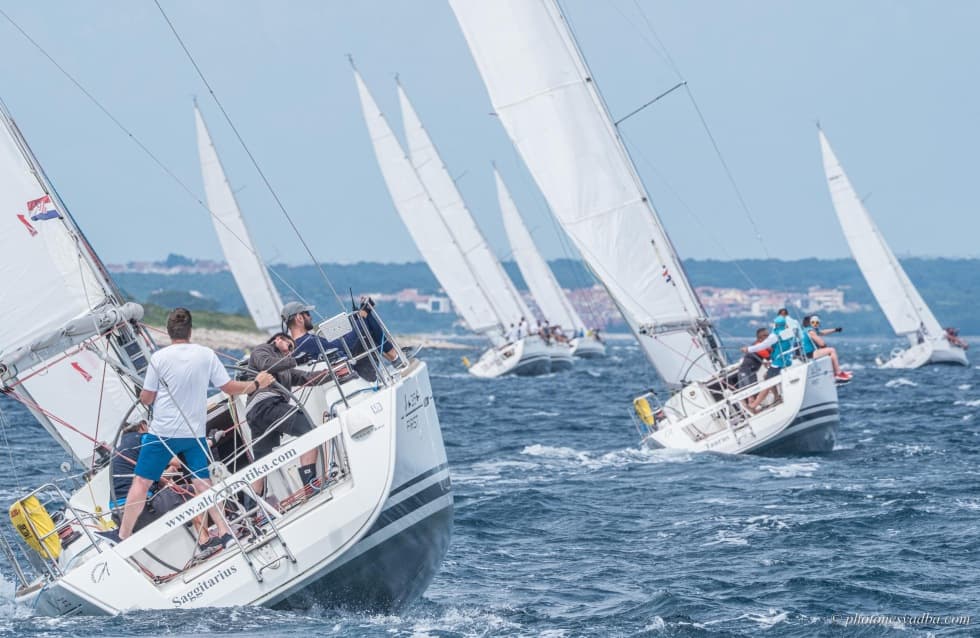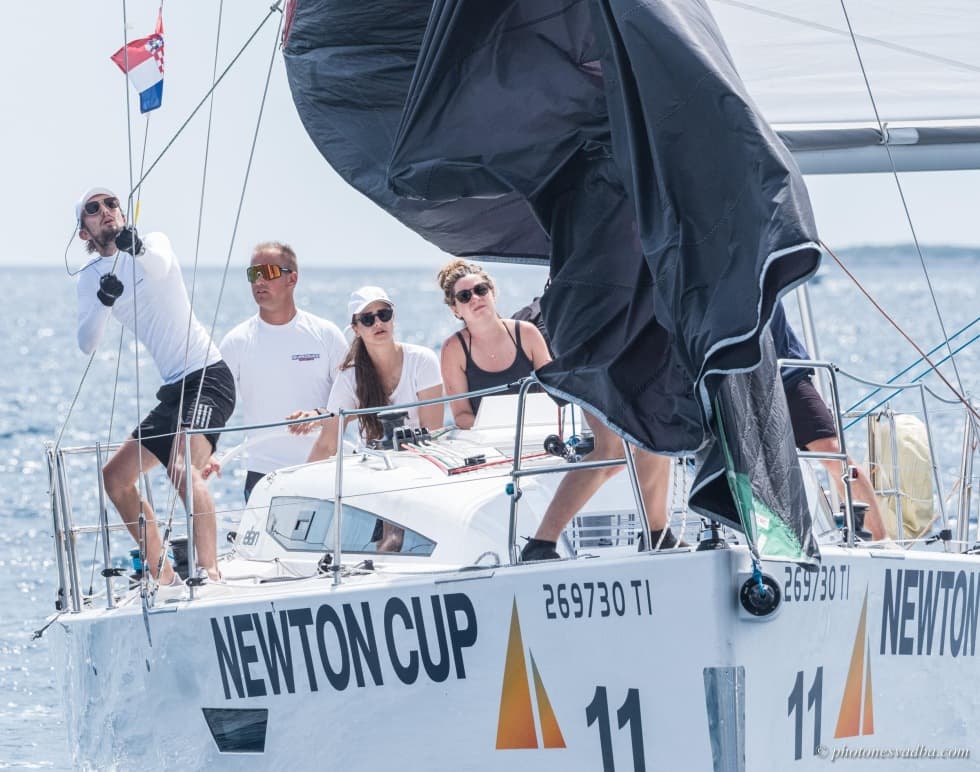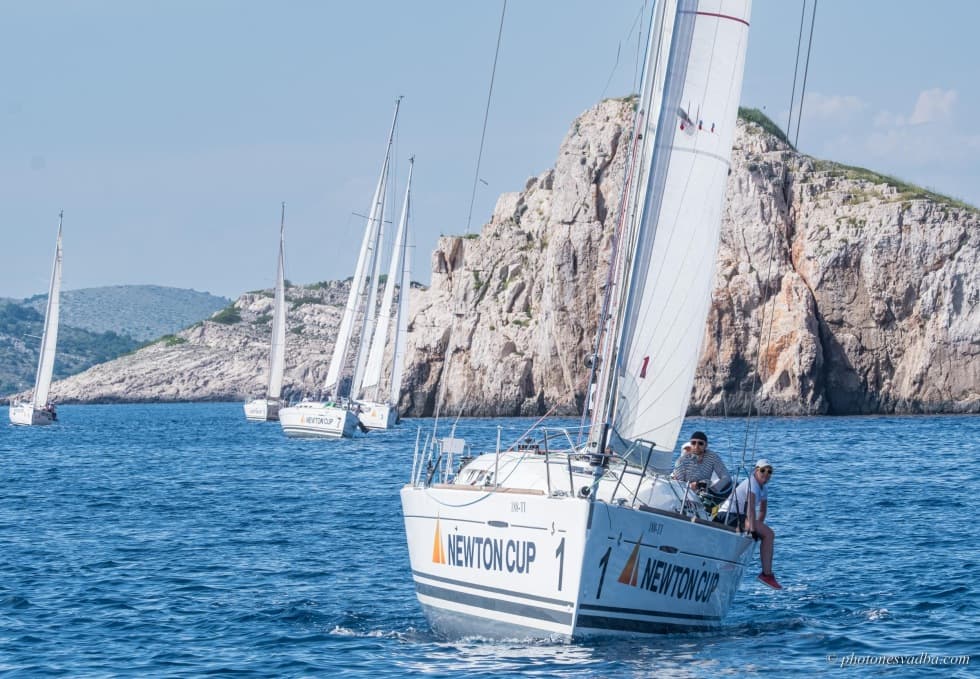 Veronika Písková describes a similar impression: "For me personally, it was a week-long escape from reality, where you clear your mind and don't have much time to think about anything else. What's also great is that almost every evening, you anchor in a different harbor. This allows you to discover many places that are often inaccessible without a boat, or quite challenging to reach."
The NEWTON Yacht Club has won several awards, trophies, and medals, but that's not the most important part. "We aim to remain a close-knit group of enthusiastic, supportive, and inspiring sailors." (Petr Kraus)
If this sport has caught your interest and you would like to learn more, read the interview with Jiří Koleňák, who is completely committed to sailing. Head straight to the newtonyachtclub.cz website to learn how to sign up for the next regatta.
Source: databazeknih.cz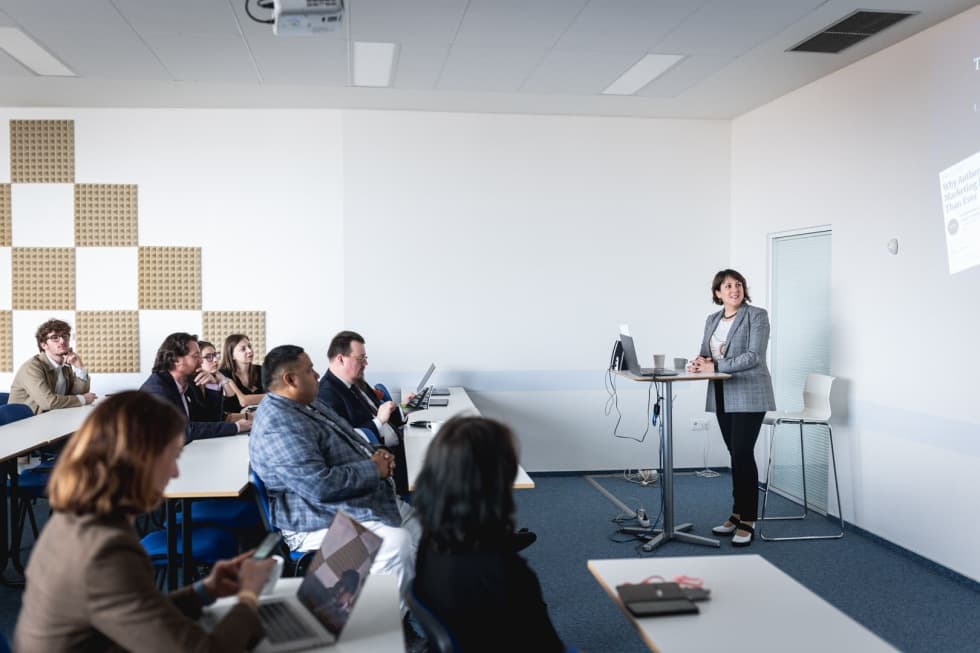 NEWTON's International Team expands global opportunities, partnerships, and academic enrichment. Recap of an exciting year.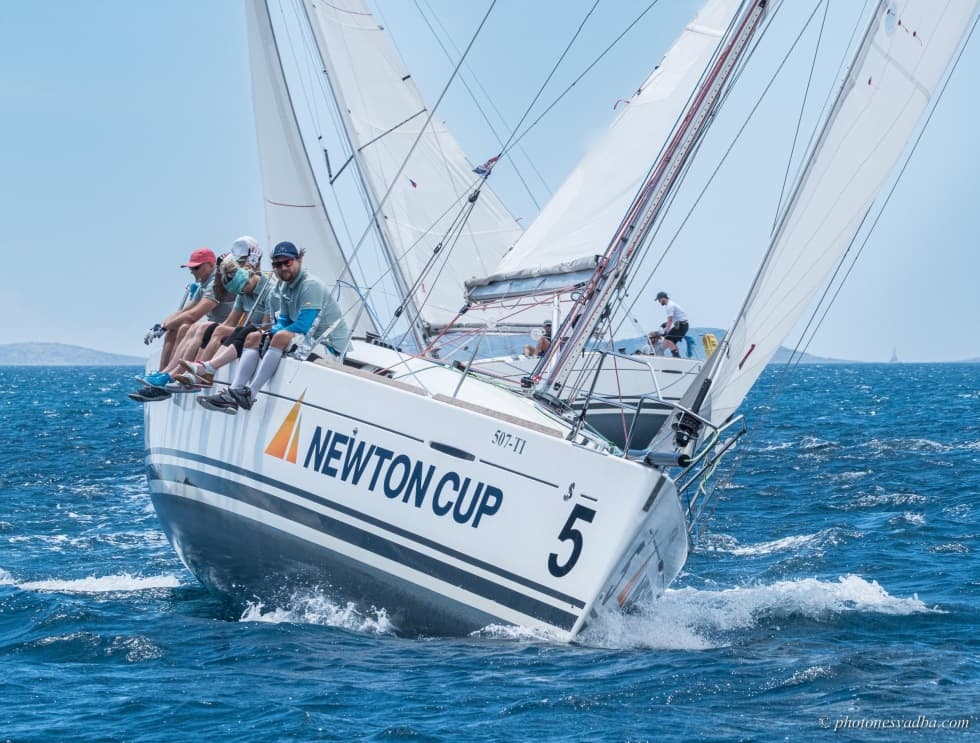 Wind, sea, sun, freedom, faith in one's own abilities and an endless horizon. This is yachting. On NEWTON anyone can become a sailor and gain a lot of unforgettable experiences and valuable experience for personal and professional life. The NEWTON Yacht Club has been operating at NEWTON University for 12 years and the annual NEWTON Cup regatta in Croatia is attended not only by NEWTON students and staff, but also by alumni and friends.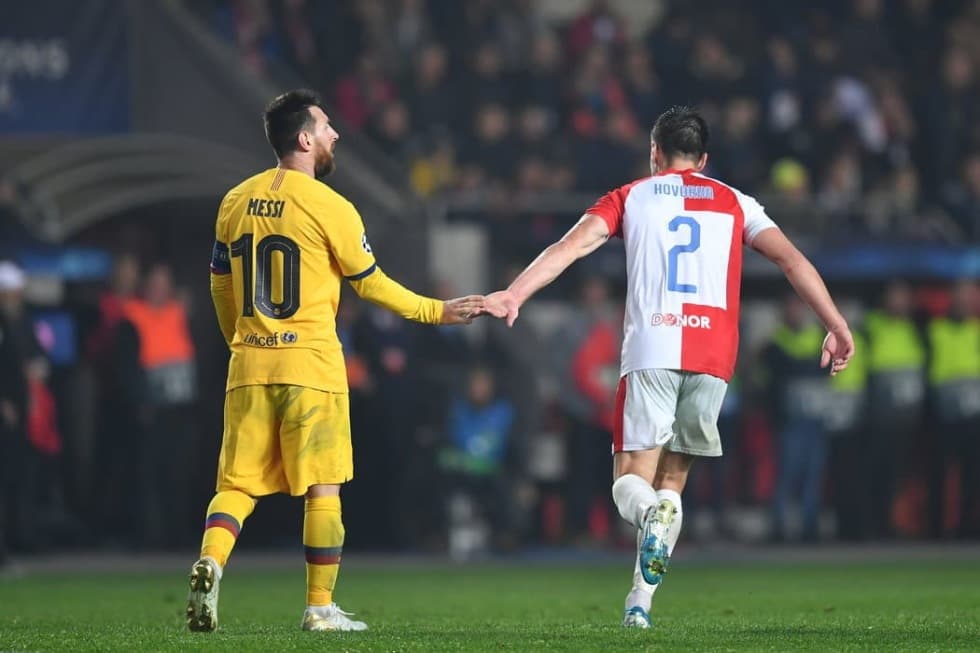 the SK Slavia stopper who won two league titles in the Champions League, the footballer who defended Messi and Lukaku. This is David Hovorka, who is studying for an MSc at NEWTON. Mental Coaching in Sport and Business with Marian Jelinek. Although he had to end his career this year due to serious injuries, he has plenty of plans for the future. He would like to work with youth football and enjoy being in charge of his time. What were his beginnings and what did football bring him?