NEWTON College Announces Scholarship Programme for Students from Belarus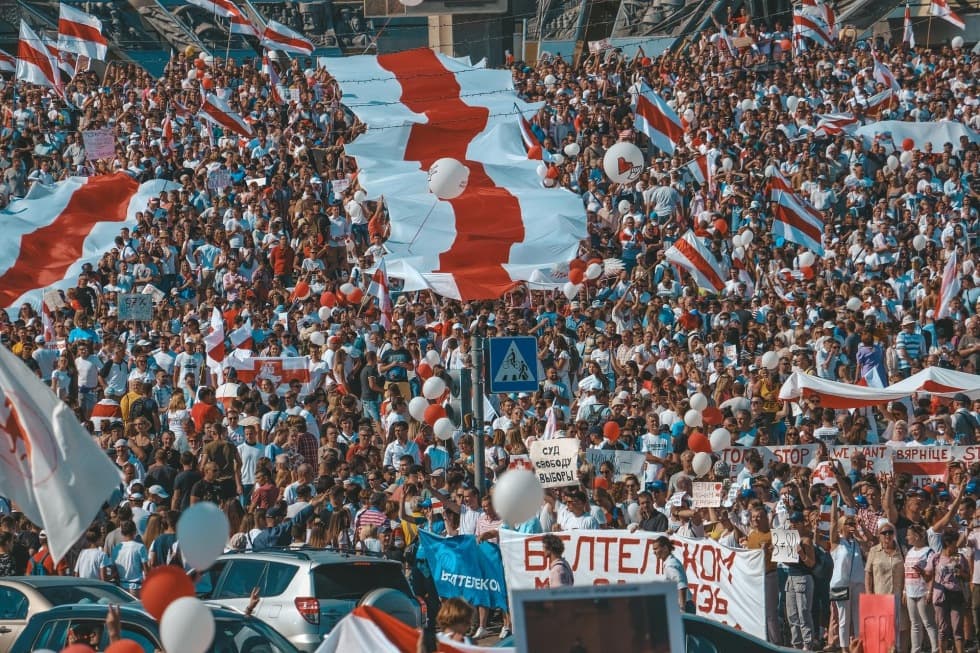 Chancellor Jan Mojžíš has announced the launch of a scholarship programme for students from Belarus, in order to signify NEWTON's commitment to supporting struggles against authoritarianism everywhere.
NEWTON university has been inspired in recent weeks by the struggle of the Belarusian people following the widely-disputed results of the recent election.
Mojžíš said: "Protests against President Lukashenko's authoritarian regime in Belarus show us how difficult it is to gain freedom and democracy. For some, freedom and democracy may be empty words. But for those of us who have spent part of our lives in a country with a communist regime, from which it was impossible to leave, to have open discussions, to do business or study freely – these two words are literally a miracle."
At NEWTON we believe that it is our duty to support freedom and democracy, as the necessary underpinnings of academic freedom: "Free exchange of views is important for our school. Freedom of science and research. Critical thinking. Without these we will not move forward, either as people or as society."
Newton College has a long-standing commitment to supporting international human rights' struggles around the world, as exemplified by our on-going student exchanges and research collaborations with institutions in Taiwan.
"Taiwan is a free, democratic country that respects human rights, [... which] is why we work with universities in Taiwan. .... We hope that the cooperation with the world's top universities operating in Taiwan will continue and that it will deepen."
The parallels between the situation in Taiwan and in Belarus are clear. "That is why, as NEWTON College, we decided at the beginning of September to provide scholarships to students from Belarus. In this way, we want to support their struggle for freedom and democracy."
For more information about the scholarship programme, including how to apply, please visit our page, or contact us.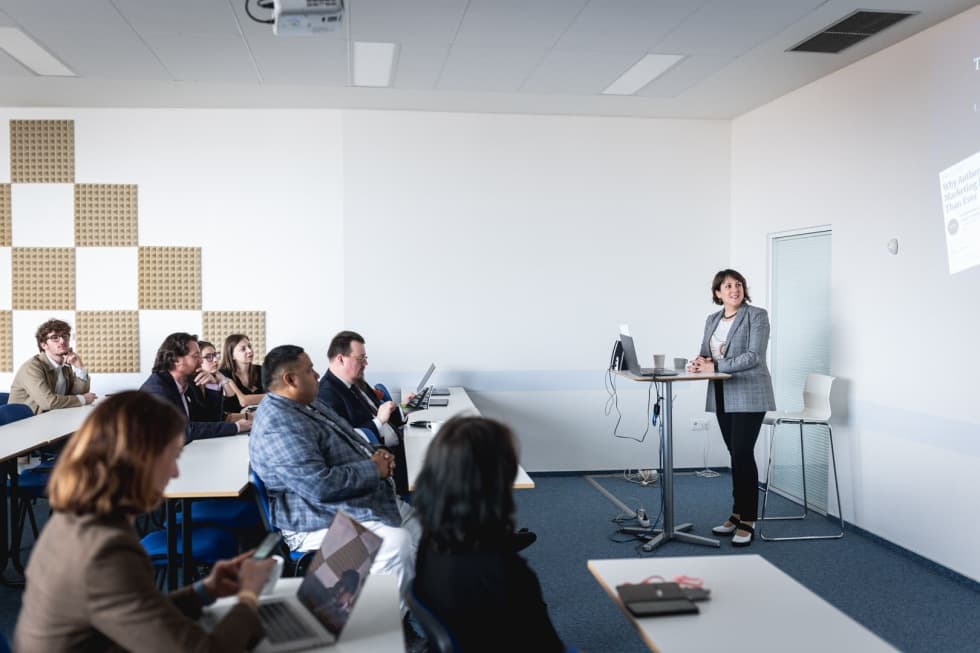 NEWTON's International Team expands global opportunities, partnerships, and academic enrichment. Recap of an exciting year.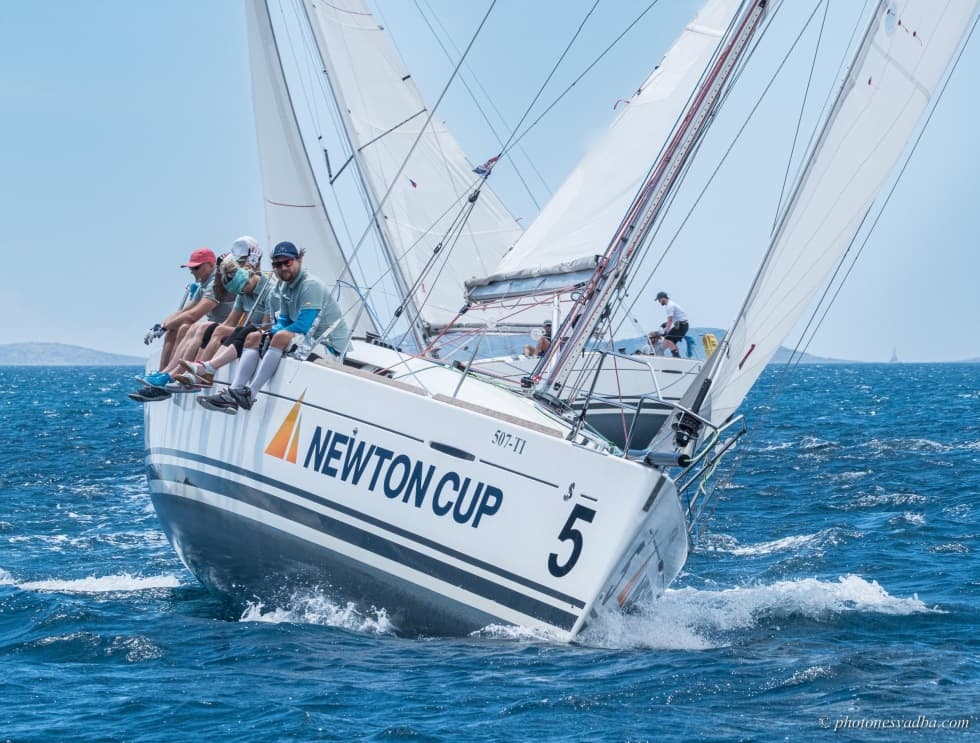 Wind, sea, sun, freedom, faith in one's own abilities and an endless horizon. This is yachting. On NEWTON anyone can become a sailor and gain a lot of unforgettable experiences and valuable experience for personal and professional life. The NEWTON Yacht Club has been operating at NEWTON University for 12 years and the annual NEWTON Cup regatta in Croatia is attended not only by NEWTON students and staff, but also by alumni and friends.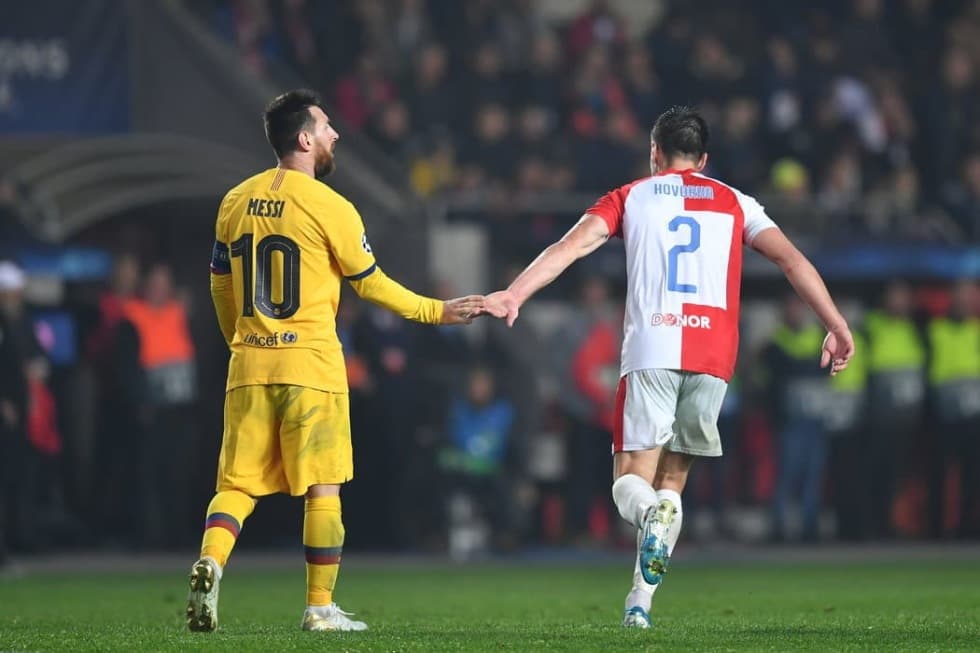 the SK Slavia stopper who won two league titles in the Champions League, the footballer who defended Messi and Lukaku. This is David Hovorka, who is studying for an MSc at NEWTON. Mental Coaching in Sport and Business with Marian Jelinek. Although he had to end his career this year due to serious injuries, he has plenty of plans for the future. He would like to work with youth football and enjoy being in charge of his time. What were his beginnings and what did football bring him?