Jerome Dumetz: studying in English is not as hard as you think!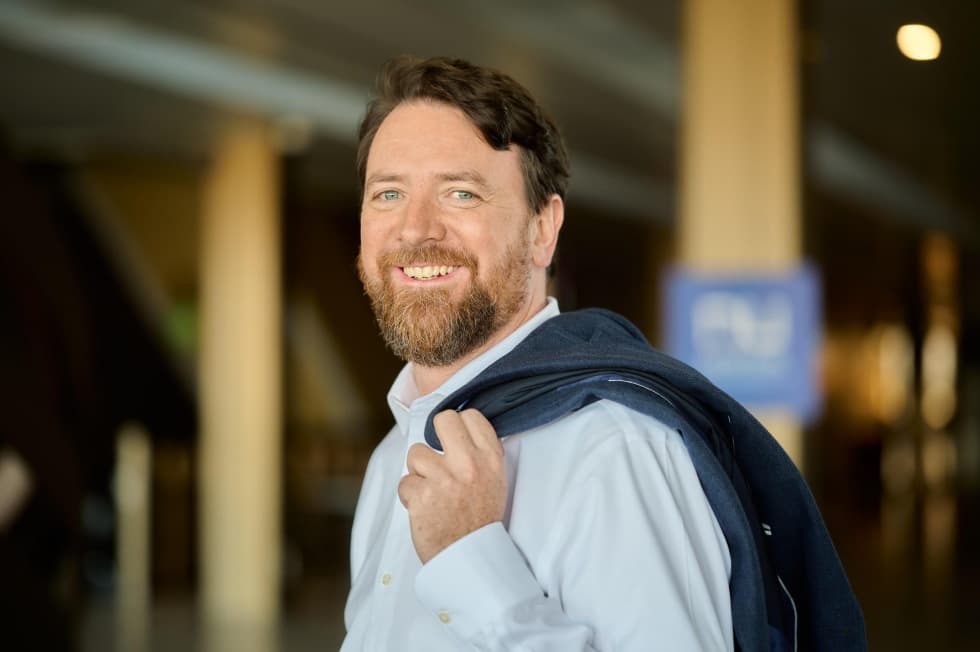 Jérôme Dumetz is the new head of the Global Business and Management programme (GMB). With the recent growth of the programme, he's excited to build a greater sense of community for everyone involved. Read on to find out more about how he's bringing his perspective as an expert in cross-cultural management to the programme, and why he thinks anyone who's considering applying for the GBM should just do it!
Congratulations on your new role as head of the Global Business and Management Programme. What are you most excited about as you begin the role?
Thank you! Well, I was a course lecturer last year, and I think it's a great programme, so it's a real privilege to be leading it this year. One of the best things is that, as a private university it's possible to have a real sense of unity between students, lecturers and staff. When you study in a big state organisation, you expect big auditoriums where you're just a number, but in this kind of environment there can be a real human aspect, and I want to build on that. And, personally, as the Programme Director, I can be at the centre of the community, getting to know everyone and being a central contact person for questions – I might not have all the answers on day one, but I will make sure that nothing falls between the gaps.
Your expertise is in cross-cultural management. What are you bringing from that perspective to this role, where you're managing a programme that is very cross-cultural?
Good cross-cultural management is like a safety procedure – if it's well done, you don't feel it because you avoid the problems before they happen! Mostly, I'm thinking about how to create flexibility, so that all of the members of our international study body and faculty feel comfortable working together.
But another perspective is that the GMB is designed to be international, and not just in terms of language — it's embedded in everything we do. The reason students want to study on this course specifically is that they're interested in the international perspective. We're preparing them to study or work abroad, or to work in an international environment here in the Czech Republic. So we see the fact that the course requires working with people from different cultural backgrounds as an advantage — it's another way in which students are being prepared for the next stage of their lives.
Who would you recommend the GBM to, and why?
We want students who have an interest in international business, but beyond that, there's room for all kinds of people — people who are fresh out of high school, who have taken gap years, who have their own business but still want to get a formal education. What we're really looking for is students who are motivated to try new things.
Are there new things you're going to be introducing this year?
As the programme gets larger, there's so much we can do, and I'm really excited about some of the things in the pipeline, but I'm not quite ready to share yet — so watch this space!
What would you say to a student who didn't know whether to study on one of the Czech programmes or the GMB?
If you're considering it, then you should just do it! When we show interest, it's not for no reason. And there are two safety nets: one is that you can join the Czech programme and do a teaser with us – choose one course in English and see how it works; or you can do the opposite — join us and also choose one or two courses in Czech. And, if you start with us and for whatever reason it's not your cup of tea, you can always switch to the Czech programme. So it's risk-proof — you've got nothing to lose!
I would also add that people in the Czech Republic and Slovakia tend to underestimate their English language skills, so be confident in your skills and don't be put off by the idea of studying in English — it's really not as hard as you think!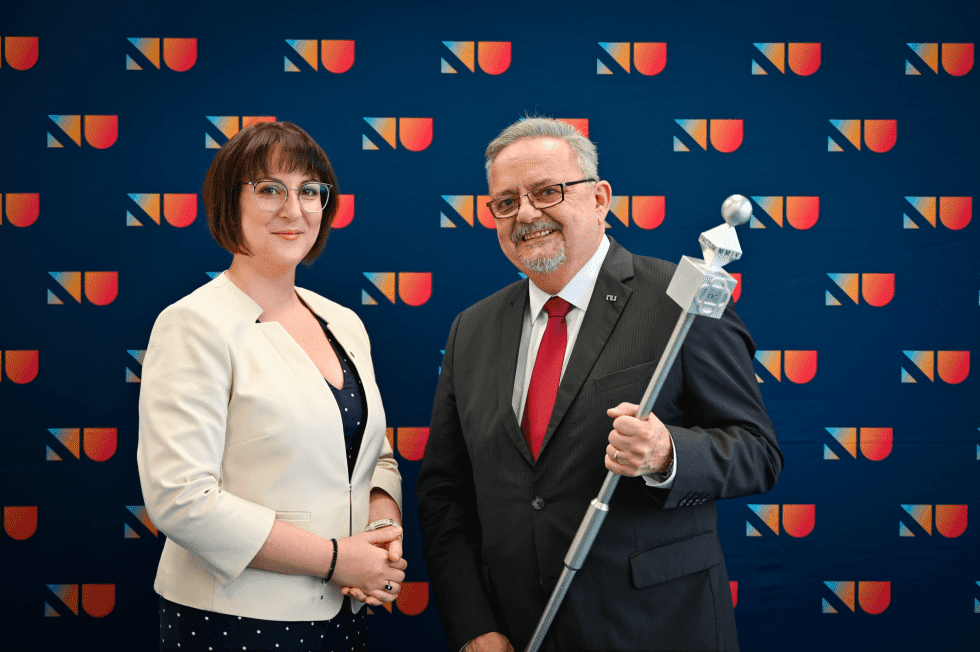 Dr. Anna Plechata Krausova, the new Chancellor of NEWTON University, expresses excitement about widening the institution's international reach and emphasises a commitment to integrating diverse perspectives into the learning experience.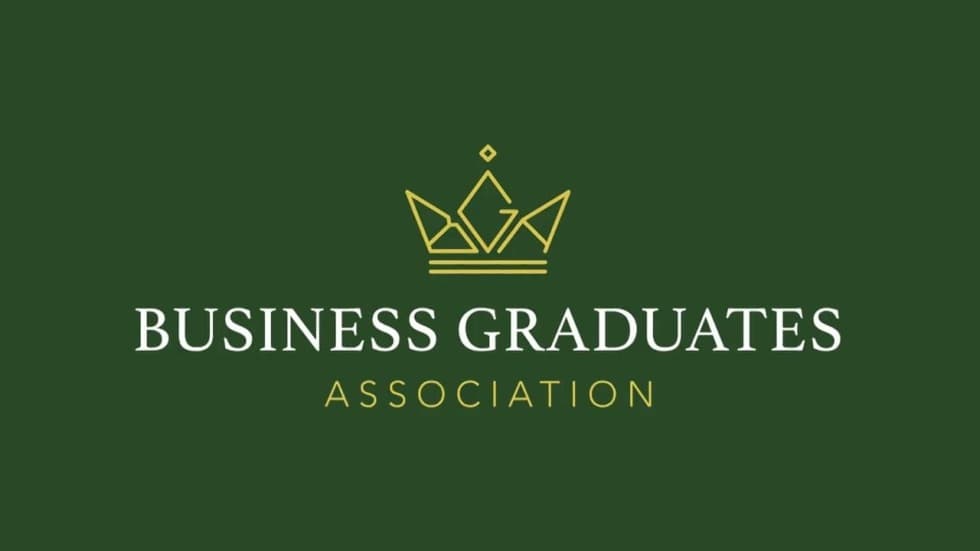 NEWTON University celebrates its induction into the prestigious Business Graduates Association (BGA), signifying a commitment to world-class business education and unlocking opportunities for students and faculty on an international scale.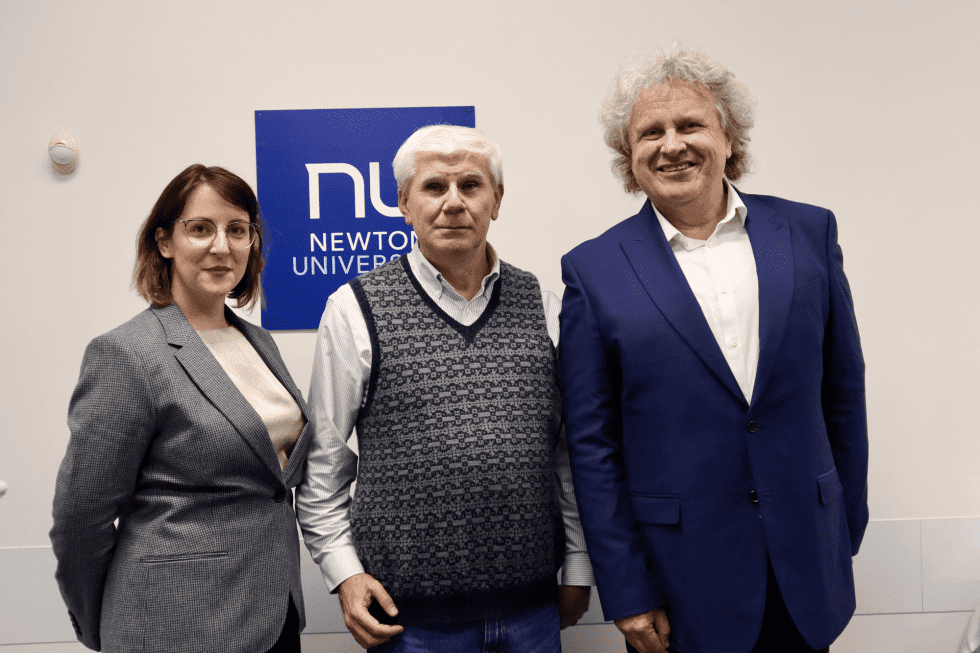 Professor Serrano's lecture promises valuable insights into coalition dynamics among nations, corporations, and individuals.