Interdisciplinary collaboration at NEWTON's Management and Social Science Congress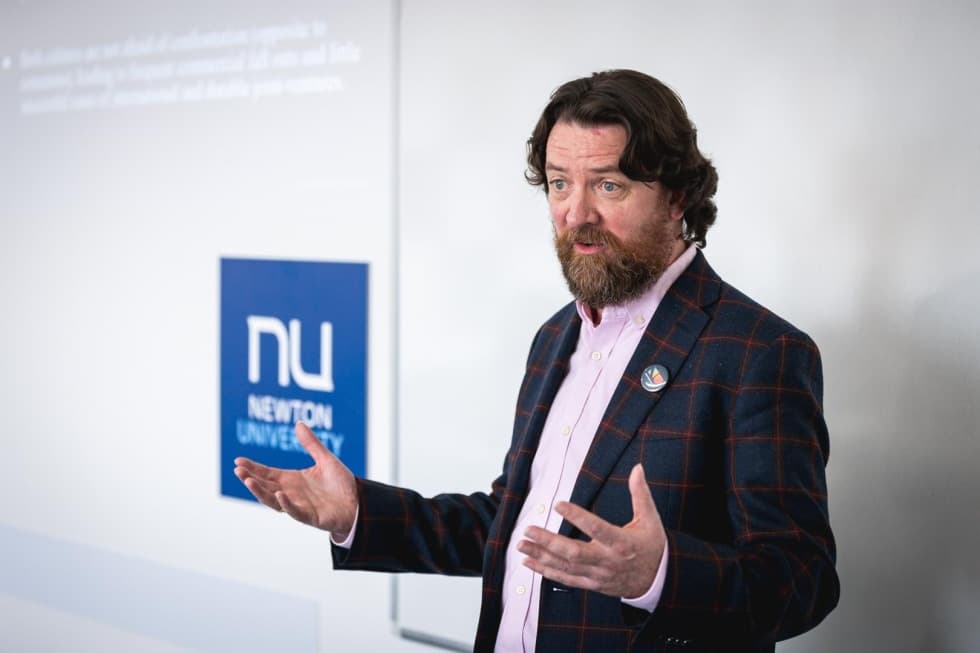 On 23 March 2023, NEWTON University held its first ever Management and Social Science Congress on its Prague campus. Part of NEWTON's Research and Innovation week, the event was an interdisciplinary conference bringing together social and political sciences with business and management studies.
The well-attended event featured lectures by distinguished academics from international universities, as well as from local scholars, discussing the subject of authenticity, each exploring the topic through the lens of their own discipline and specific research.
NEWTON's Vice-Chancellor for International Relations, Dr.Anna Plechatá Krausová, opened the conference with an exploration of the concept of authenticity and asking questions about its role in our modern world.
An early highlight was a lecture by Dr. Mubashar Hasan, Post Doctoral Researcher at the University of Oslo, Norway, who works with Scholars at Risk, and who shared his own story of being 'disappeared' by the Banglasdeshi military police for his work with international organisations. In addition to highlighting the importance of the work carried out by Scholars at Risk, his talk explored the power and the risk of exercising authenticity in the face of oppression.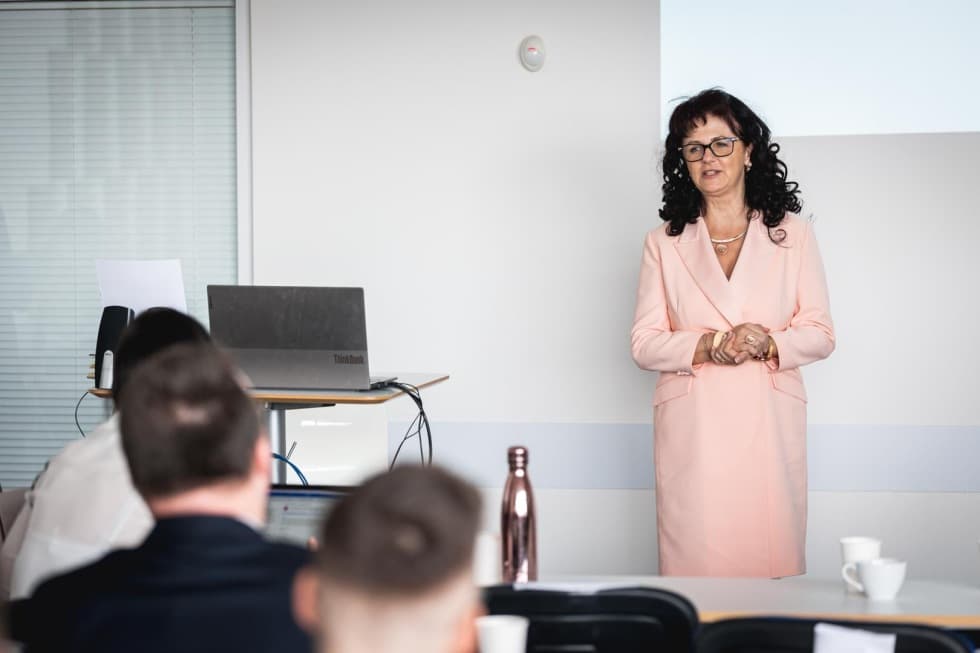 Following a coffee break, we next heard from Professor Dagmar Caganova from Comenius University Bratislava, who discussed areas of multicultural and intercultural management, and then from Head of International Programmes at NEWTON, Dr Jerome Dumetz, who considered cultural similarities between Russia and the countries in Africa from a cross-cultural management perspective.
The first keynote of the day came from Professor Cornelis J. Schilt from Vrije Universiteit Brussel, who shared the fascinating secret (and sometimes disreputable) history of our namesake, Isaac Newton – to find out more, read our interview with Professor Schilt.
Closing the conference was our second keynote, Dr Michael Biggs from the University of Oxford. His informative and thought-provoking lecture traced the sociological and intellectual history of the trangender movement – our follow up interview with Dr Biggs explored these themes further, as well as the concept of authenticity and academic freedom.
These talks were interspersed with interesting questions and lively discussions, which highlighted the importance of interdisciplinary collaboration and the need to engage in discussion and debate across multiple perspectives.
The success of the first Management and Social Science Congress was seen in the enthusiastic participation of attendees, setting a strong foundation for future events of this kind. We hope to welcome even more attendees to the second congress next year, which will once again be part of Research and innovation week, and to continuing the exploration of interdisciplinary perspectives on important issues in management and social sciences.