I will never drop kickboxing - world champion Míša Góralczyková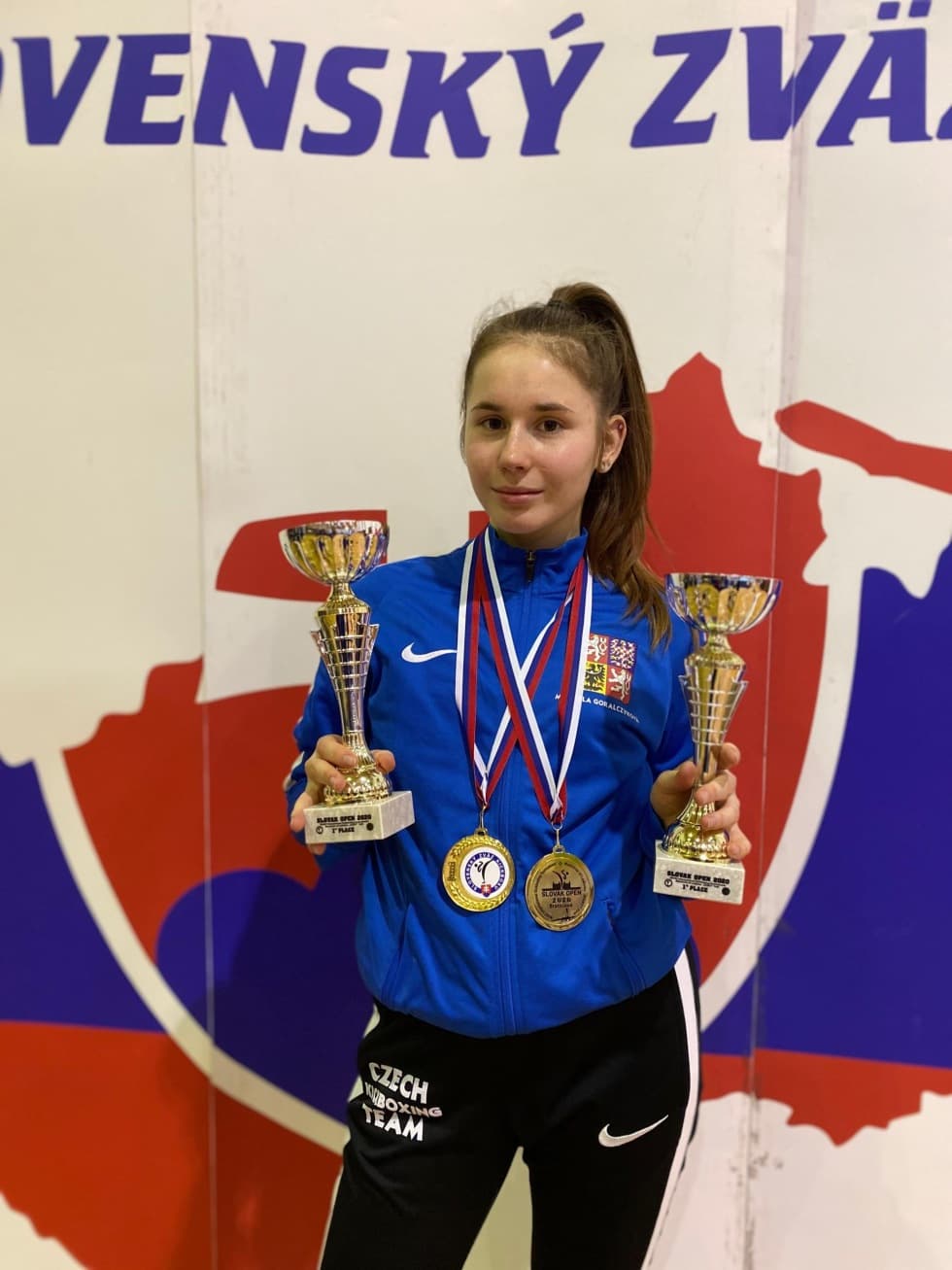 Michaela Góralczyková has been practising martial arts since she was a child. And no wonder — her dad owns a martial arts club where she practically grew up from the age of 6. But she didn't start with kickboxing right away. Until the age of ten she was involved in martial arts jiu-jitsu and Brazilian jiu-jitsu, but when the club began a point fighting kickboxing course, she wanted to give it a try. "I said, 'look, I'd like to try it.' So my dad put me in there, and said, 'Well, give it a go and see if you like it.' She liked it so much that she stuck with it, and today she's one of the world's best.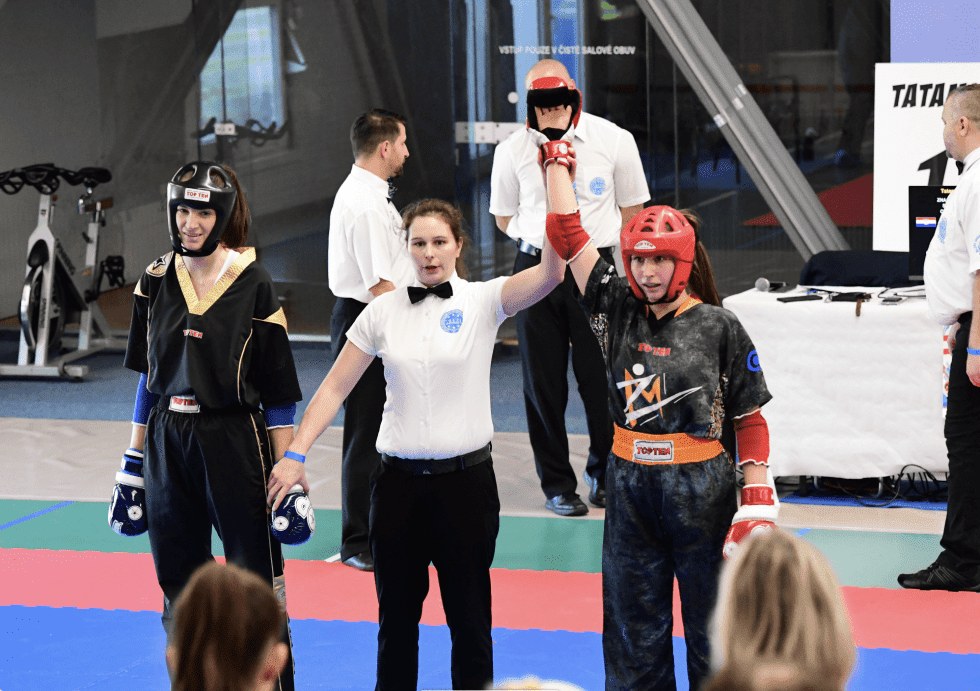 Training twice a day and chasing the dream of the European Games
During the season she trains twice a day, every day. Thanks in part to this relentless schedule, she qualified among the top eight athletes in the world at the European Championships in November 2022, giving her the opportunity to participate in the European Games, which are organized under the auspices of the International Olympic Committee. For Míša, this opportunity is a dream come true.
But, pursuing her dream is expensive and, unlike athletes in some other sports, Míša does not receive a monthly salary. She is currently looking for sponsors and decided to ask for help from her friends through the Donio platform. "What I enjoy about kickboxing is that I am there for myself. What I put into the sport and training is what I get out of it. I love the community of people around the sport. We are great together, we train in the stadium at Strahov and the shared mindset pushes me forward," explains an enthusiastic Míša, who radiates such energy that you feel like getting in the ring with her.

Kickboxing pushes me as a person
Kickboxing is not just about winning fights, it's a sport that pushes you as a person and in everyday life. "It's given me a lot in my life, I go abroad every month for fights, people rely on me, I'm in the spotlight. I've had to learn to work under pressure. I also have good discipline which helps me in my studies," says Míša, who is studying digital marketing at NEWTON.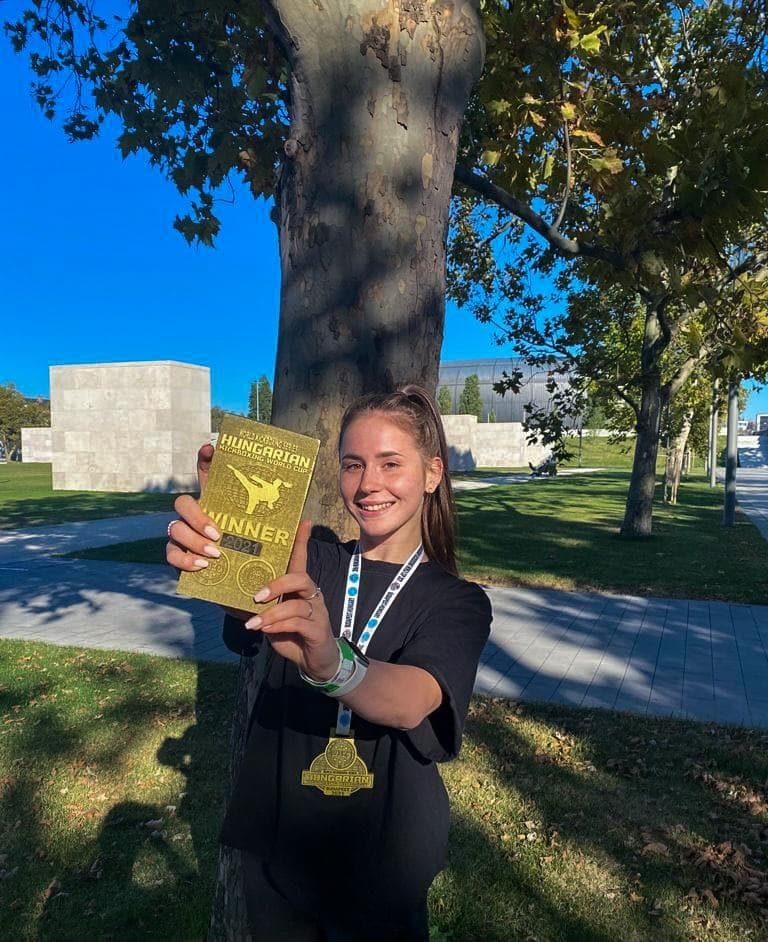 I have to overcome the evil twin in my head
"Of course, sometimes I don't feel like training," laughs Míša, "but I just have to overcome it. My dad helps me a lot. And I can always lean on the community around me, and my coach. When I see I can't do it anymore, they say, 'Hey, you've sacrificed so much, you're not going to give up now,' and they're right, I'm not going to give up," she smiles. But it's not just a momentary loss of motivation that she sometimes has to deal with, like those that come after losing a match or a period of over-training. She also often faces unwanted thoughts before an important match.
"That's where sitting with Marian Jelínek helped. He taught me a method where I ground the evil twin in my head who whispers doubts and puts fear and unwanted thoughts in my head. Before every fight I have to close myself off for ten minutes and go through everything in my head and rationalise it." All of the matches she has won move Misha closer to her dream career as a sports trainer. "I love kickboxing, I can't imagine ever leaving it."
Interested in Míša's story? Give yourself a warm glow by doing a good deed and supporting her at Donio