10 tips to improve your English, (mostly!) from the comfort of your own home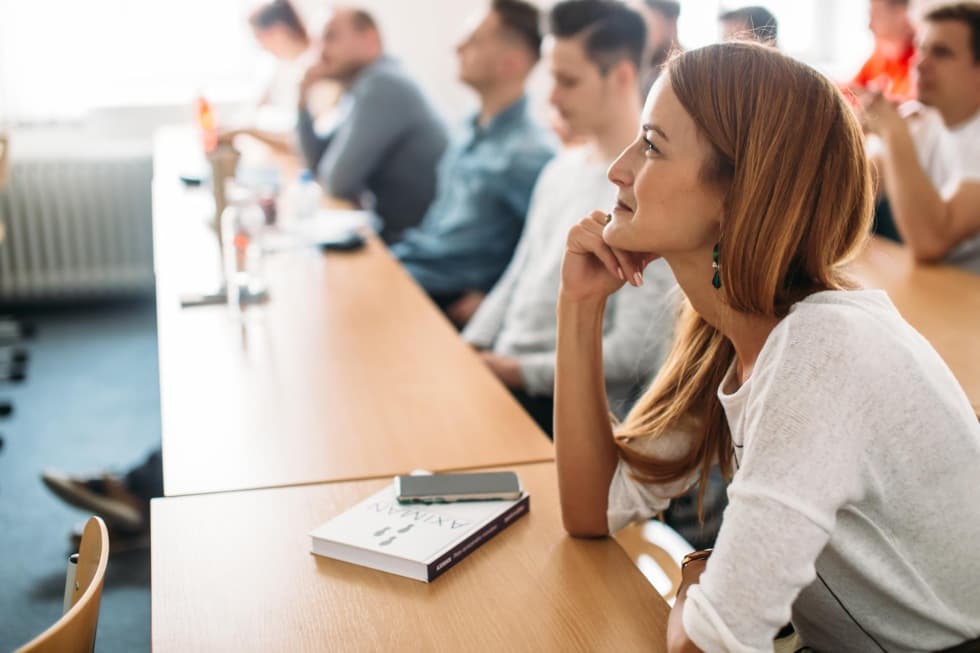 Do you want to improve your English without having to attend language school or take private lessons? No problem! We've put together a few tips to help you master new language skills quickly, and (mostly) from the comfort of your own home — and maybe you'll even have some fun!
1. Give language apps a try
You probably spend most of the day with your phone within easy reach. Try replacing a few minutes spent on social media with doing something useful. Download Duolingo or Lingvist and start practising. From vocabulary to grammar to pronunciation, language apps offer all the tools you need to improve your language skills. Plus, they'll send helpful reminders when it's time to practise.
2. Watch your favourite TV shows and movies in English
To increase your exposure to English, try watching your favourite English-language shows without any language dubbing — platforms like Netflix usually allow you to change the language of shows. If you're struggling with the accent of the actors, or some of the speech is a bit fast, you can also begin watching with subtitles in your native language, and then switch to English subtitles when you feel up to it. As a bonus, this will also give you access to a whole world of English-language content that isn't available in Czech!
3. Listen to music in English
Listening to music in English is something you probably already do. However, try to focus more on the lyrics of your favourite songs the next time you listen. Not only will you discover what the artists are singing about, but it might even help you to pick up some new words and phrases.
4. Broaden your reading to expand your vocabulary
Challenge yourself to read English texts on topics that are unfamiliar to you. Reading articles on gardening, cooking or classic cars in English will all help to expand your vocabulary, adding new words that you won't learn in either your textbooks or casual fiction. Don't know where to start? NEWTON Today has English language articles on a range of topics for you to read!
5. Take advantage of YouTube tutorial channels
Don't want to put yourself in the hands of a private tutor or language school, but still need some guidance to perfect your grammar? Check out one of the countless YouTube language learning channels for advanced learners. We recommend Bronislav Sobotka's channel — he's an enthusiastic English teacher from Brno who will make you fall in love with English. Use your social networks Instagram, TikTok to learn informal English.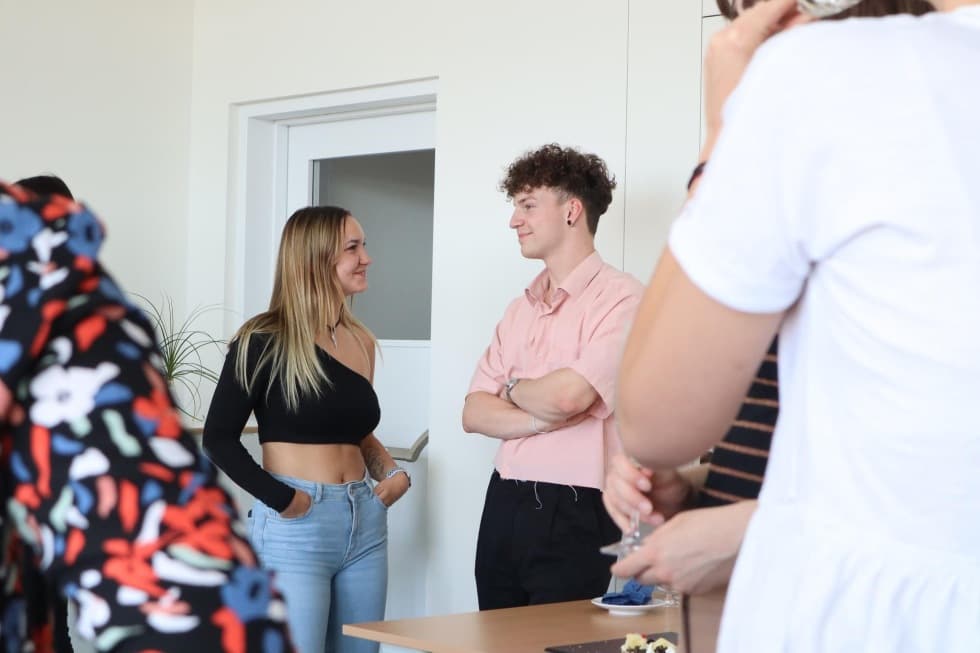 6. Find English-speaking friends
Learning vocabulary and grammar is essential, but perhaps the best way to become truly comfortable in a different language is to practise with native English speakers. If you don't know any native speakers, use social networking sites to look for a "tandem" partner for a two-way language exchange.
7. Write down new words and phrases
Whether you take notes the old-fashioned way using paper and pen or prefer to store them on your phone, you should write down everything new that you learn, including words, phrases and points of grammar. Then, re-read your notes regularly until the new knowledge is firmly embedded in your brain.
8. Take a trip
There's nothing better than going to one of the homes of the English language to improve your fluency. There are plenty of places with a majority of native English speakers to choose from — you could go to the U.K., Ireland, the United States, Australia, New Zealand, Canada, Malta, or even Jamaica! Whether you go alone, in a couple, or as part of a group, you'll have a great experience, and you'll begin practising your English right from the airport arrivals gate.
9. Don't be afraid to make mistakes
Don't be afraid to speak, don't be afraid to write, don't be afraid to make mistakes. Remember that even native speakers make mistakes, and that it's all part of the learning process. If you make a mistake when you're speaking, 99% of the time your meaning will still be understood. Sometimes your listener might politely correct you — don't take the correction personally, but focus on remembering it for next time.
10. Be consistent
Practise often, regularly and patiently. Perfecting a language takes time, but if you are consistent, your efforts will eventually pay off.
Did you read this entire article in English? Then, if you're not already, you should consider studying in English at NEWTON. Our Global Business Management bachelor's programme will fully immerse you in English, helping you reach professional-level fluency, and preparing you for an international career.