When I was 18, boys were amazed that I could drive! I'm using TikTok to break stereotypes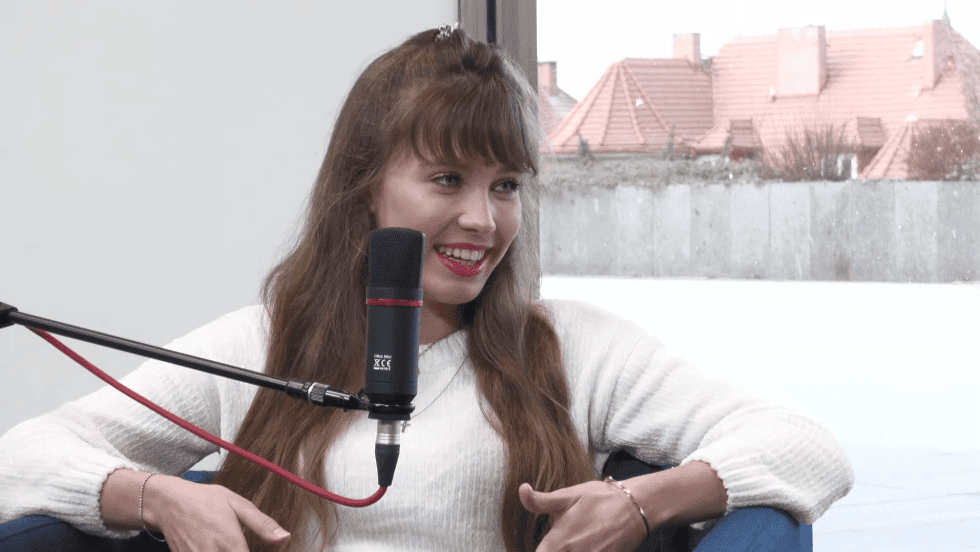 In his NEWTON Talks podcast, Sebastian Šlechta interviews Zuzka Zvěřová, graduate of NEWTON University, founder of Jedlý kelímek, project manager at TikTokuj.cz and, above all, successful influencer. How did Zuzka Zvěřová get 354,000 followers on Tik Tok and nearly 30,000 on IG? And why does an influencer have great responsibility?
I simply observed what people liked and what they didn't
"I joined TikTok by accident. I worked on the edible cups project, and a friend suggested that I try TikTok, as it's great for promotion. And then I gradually moved from the promotion of cups to making sketches, just because I really enjoy acting." Initially, Zuzka Zvěřová had no unified concept. She believes she was lucky that she started on TikTok in its early days, when there were fewer users. "I recorded four videos a day for about half a year, and I kept popping up in the 'for you' section". She didn't study the algorithm – she simply paid attention to what people liked and what they didn't.
"For example, I missed my train and had to wait four hours at the station, so I made a skit and people loved it. I understood that that was what people wanted – stories from reality." Zuzka Zvěřová also writes short stories and books, so she knows how important a story is to people. "While publishing videos, I realised that people want a concept, so they know what to look forward to and what to expect from me. You have to meet people's expectations and have a backup in case a video doesn't catch on – I always have two in stock.''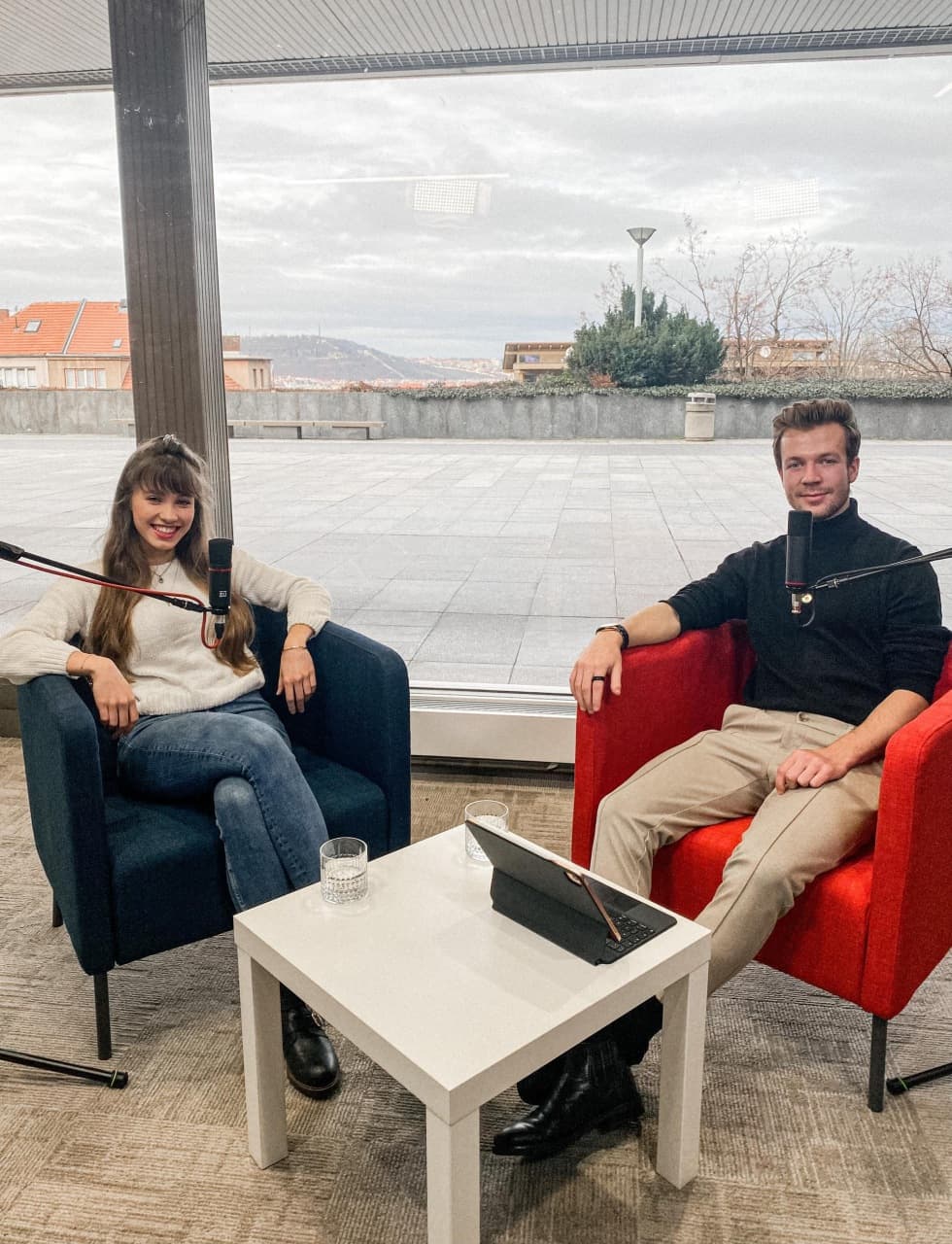 The dark side of social media: nerds and burnout
Of course, not everything is so rosy, and social networks also have their dark side: people expect a lot, they want it often, and you have to meet their expectations. How does Zuzka deal with this? "At first, I was doing it for fun– my world was the company [edible cups], school, and TikTok - and I was really into it. But after half a year, I was already feeling a little burnt out, and I needed to change my style, but people didn't take it very well. They messaged me saying: 'Why aren't you publishing anything? That's not fair!' So it's a commitment, but I'm trying to keep in mind that I have other responsibilities as well, and also that life is about more than responsibilities."
The dark side of social media also includes haters: "Every influencer has to deal with them. They take away your energy and undermine your self-confidence with their negative energy. I'm not talking about people who give constructive criticism, but people whose goal is to hurt and get likes from other haters. At first, it made me feel bad, but then I focussed on the fact that I was doing something that I enjoyed and something that could teach people. In my videos, I deal with topics such as bulimia, anorexia, self-harm, and cyberbullying – I want it to be both fun and educational. And while I put myself out there, the hater hides behind a nickname, and is unable to communicate like an adult – it's their problem, not mine."
At the same time, Zuzka wants to appeal to her followers not to be afraid to step outside of stereotypes. "When I got my driver's licence at eighteen, the boys were surprised that I could drive. I drove around twenty countries alone in my car. But I often hear girls say that they can't do something because they are girls. I don't want people to be limited just because they were born a certain way.I think that if you are diligent, and willing to learn, you can do anything. Even when I started the company, one of my motivations was to show that a girl can start a working business."
How did Zuzka start a business around edible cups? And what made her believe that she could do anything she set her mind to? Listen to the full interview.