What a free company is based on according to David Kašper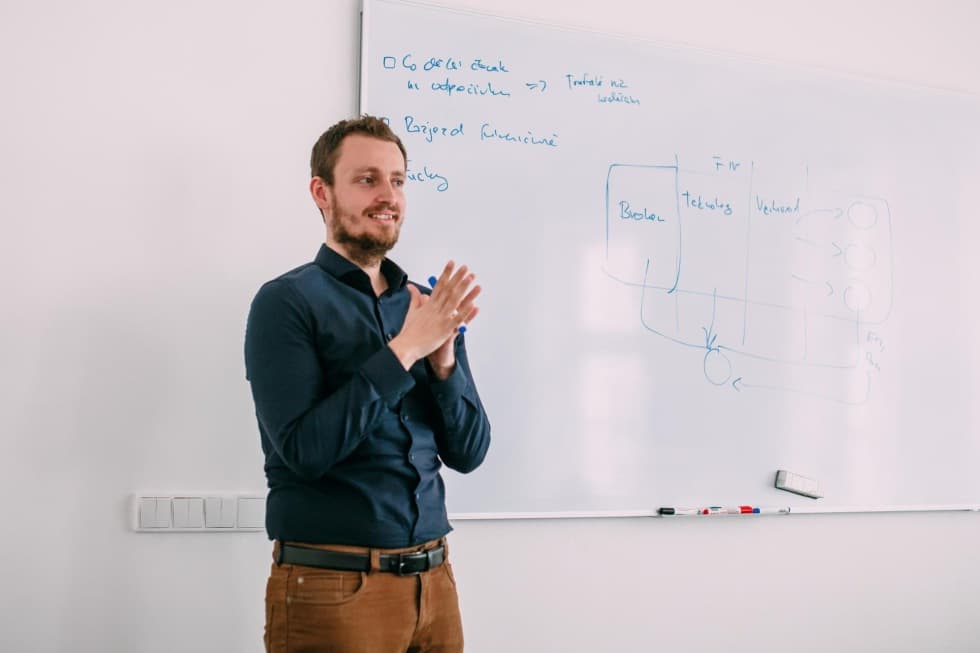 Together with his two classmates from NEWTON, David Kašper founded two internationally successful brokerage firms and one tech company. Since he was 18, he's focused on the financial markets and always wanted to be straightforward with his customers. Today, with this same idea in mind, he leads the fintech group Purple Holding as CEO. Now his job is to find new investment opportunities and is responsible for the well-being of the employees as well as the smooth sailing of the firm. According to him and his co-founders, what is a free company that people want to work at based on?
1. We work the same way we want to live
We don't only want to grow fast and accumulate earnings. We care about building long-term sustainable companies where our friends-colleagues feel good. Let's not forget that we started working in the field of finances because we liked the practices of other brokerage firms. Here we show each other mutual respect, and that goes for both the managing director and a completely new employee. Because respect and cooperation are important not only in work but also in life.
2. We live freely
We believe that foundation is everything. In our firm, we don't have time cards. We don't bother with when and how people work. The only thing we care about is the result of their work.
3. We communicate openly with everyone
Anyone in the company can come to me and say: "Hey, this is stupid." And I don't take offence, rather I'm interested in why they feel that way and whether they have an idea how to do it differently or better.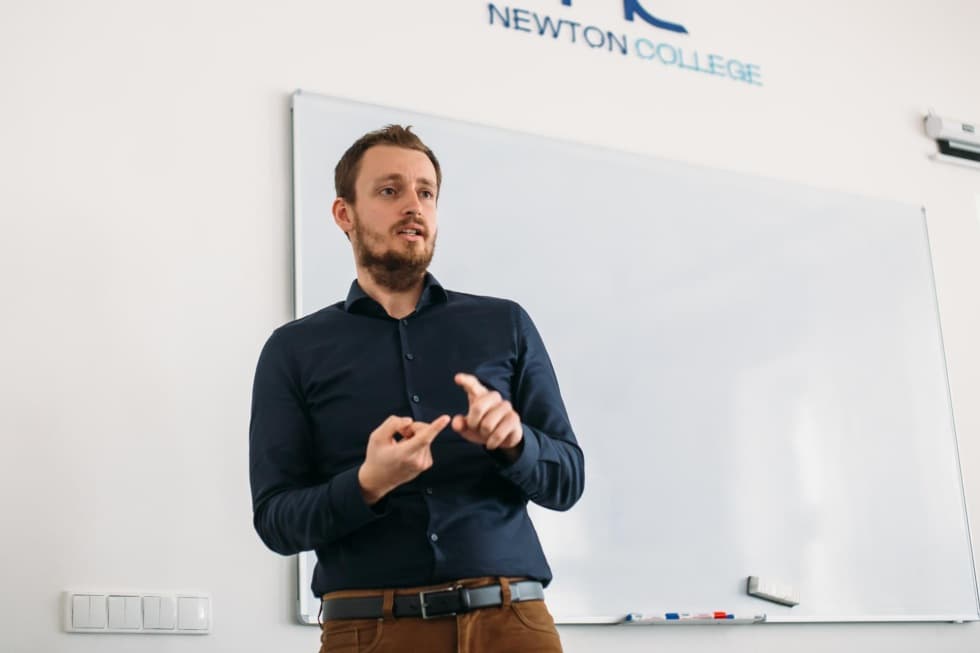 At a lecture at NEWTON College, David counted off all 6 basic pillars that a free company is based on.
4. We meet together
We have a sauna in the office where we often meet up and grow closer together. For us, it's more than just our mutual hobby. When you're discussing matters while almost naked, you truly are all free.
5. We work from anywhere
Literally. Work from anywhere you want and when you want, as long as you're completing your tasks. In our offices, you won't find peace and quiet, rather laughter and fun on a daily basis. All our employees create their work in the way that they enjoy. It's obvious that not all of them have the same amount of flexibility, it depends on their position. We strive, however, to make things as easy as possible for the employees, via the tools we use and communicate with, for example.
6. We're purple
Our technology and corporate culture are purple. Why? It embodies everything: Our approach to business, our clients, and our employees. We're not just pretending to be a purple company, we really are – open, fair, responsible, fun.
Who is David Kašper?
David Kašper is a graduate of NEWTON College who, together with two of his classmates, founded two internationally successful brokerage firms and one tech company. He is the author of the book Aximan - Stopy Spokojeného Manažera (Aximan - The Footsteps of a Satisfied Manager), which helps young entrepreneurs with their business. As the CEO of Purple Holding, he successfully passed the management of the company to his managers, so he could retire at the age of 29. Not even 6 months later, though, he returned to fill completely new roles, focusing on finding investments in fintech companies from around the world and education in leadership and corporate culture.