There are more students than ever - people are finally travelling again after covid!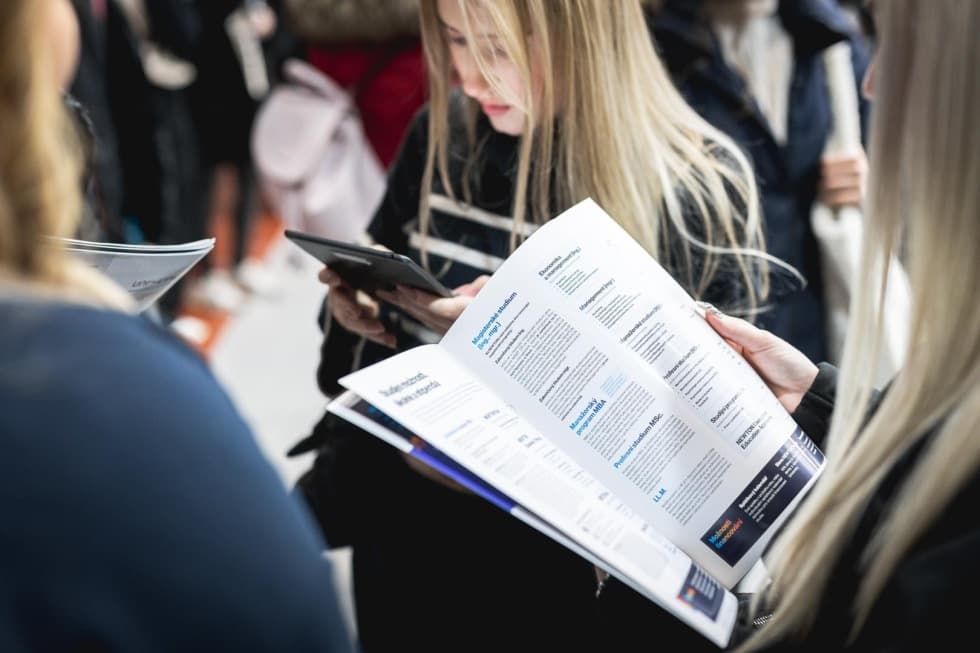 Sylvia Plottová is an economist with a doctorate from the Brno University of Technology. She's been teaching at NEWTON since 2016, racking up the mileage on her car teaching in the Prague, Brno *and* Bratislava campuses. We caught up with her to find out how the semester is going…
What courses are you teaching on the English Programme this semester?
This semester I'm teaching Business Administration I. Next semester will be Business Administration II and Macroeconomics.
What do the students on the GMB take from your course that's going to help them in their future careers?
Well, business administration covers the basics of how to set up an enterprise, how to manage costs, how to manage revenue, how to manage human resources, how to do logistics, how to do supply activities... Really, all the core functions of an enterprise are covered in this subject.
Are you involved in anything else at NEWTON?
I have a pretty full teaching schedule! I'm also teaching both micro- and macro-economics as well as Business Administration I and II in the Czech programme. I'm currently teaching in both Prague and Bratislava, and I've also taught in Brno.
How is the semester going so far?
It's going really well, as usual! The students are very nice, and this year there are more of them than ever before in the English programme – it's great to see people able to travel again after covid. We have a couple of students from Ukraine, and some from Russia, although it's a bit complicated as some of them are still at home waiting for their visas. We teach in hybrid form, so it's not a problem for them to study remotely, but I hope they're able to sort it out soon.
How is hybrid teaching going?
The technology is wonderful. We've got brand new cameras and computers — so far, so good! I do like teaching in person though, it feels more personal, so I do hope more of them are able to study on campus.
Are you working on any research at the moment?
Yes, my main research is focused on initial public offerings in financial markets, primarily the capital markets of Central and Eastern Europe. I'm about to broaden the scope by cooperating with other colleagues from our department — Dr. Roman Brauner and Dr. Tomáš Herálecký, who specialise in different disciplines within economics, including corporate finance. We're planning to do some research into how covid affected small, medium and large companies in the Czech Republic.
It sounds like you're got a lot on! What do you do outside of work?
Well, I am the mother of two kids, aged 8 and 2, and I also have two cats. My main hobby is gardening.