How to bring your business idea to life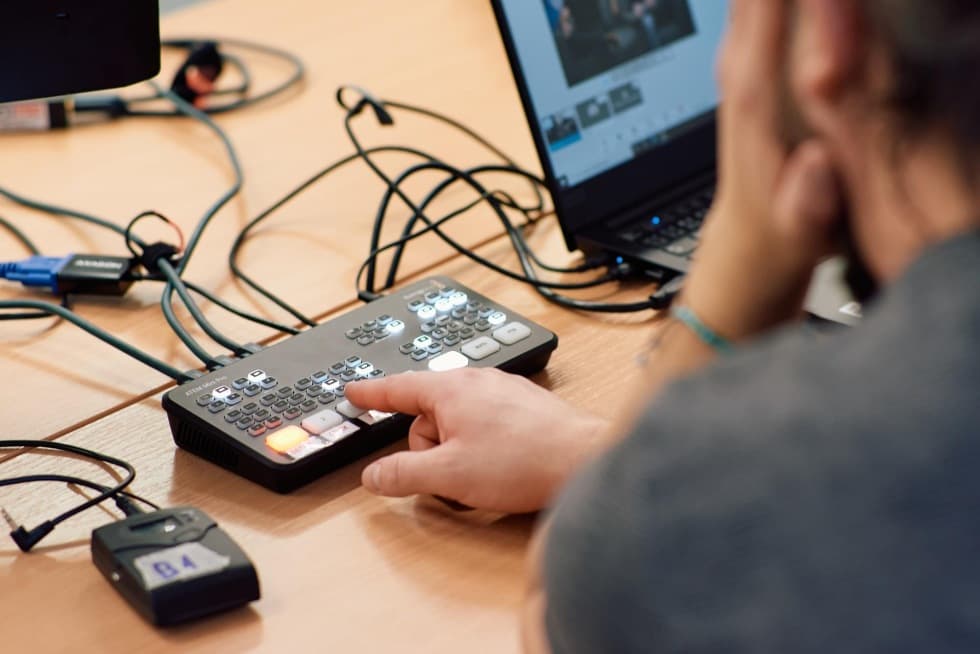 In its first year, the NEWTON Business Accelerator received over 160 applications. Applicants ranged from the entrepreneurially-curious to early-stage founders. Whatever stage of budding entrepreneur you are, this guide from Head of the accelerator, Margareta Křížová, will help get you to the next stage.
Six things you need to know before you write your business plan
Margareta Křížová explains that, before you sit down to write a business plan, you need to have considered your project from a few different angles — it's not enough to just have thought about the exciting bit (i.e. your product)! "The things that are most often lacking are the business model and, in particular, the financial plan. I often see people fine-tuning a product they are passionate about, but forgetting about the customer," says Margareta. She highlights six things you should be clear about before you put pen to paper:
what you're selling
who the customer is
what the market looks like, including who the competitions are
the business model, including costs and prices
the financial plan, i.e. how much money you need; and
who is on the team, and what experience and skills they bring.
She explains that a financial plan does not have to be complicated. The main things to include are:
what your costs are
what your margin needs to be
what your competitor's prices are; and
what the market is like in terms of buying power.
Getting your product market-ready
None of this is to say you should neglect your product — after all, if you don't have a product, you don't have a business. However, Margareta cautions against spending too much effort perfecting your product in the beginning: "Once you have an idea, you need to test it, go to people with it, and see what they think" recommends Margareta.
Ideally, you should come up with the simplest possible prototype, a so-called minimum viable product (MVP), so you don't expend too much energy upfront, before you know if your idea has legs. And, once you've got that, ask for feedback from your classmates or post in a social media group."
Ultimately, asking for people's opinions is the only way to find out whether the product or service has a chance of success. "Testing is outside many people's comfort zones. You have to face the fact that you'll get some negative feedback, as well as hopefully some positives," says Margareta.
Newton Business Accelerator takes place in two phases:
A four-week incubation phase, open to all applicants,
A four-month acceleration phase, for selected projects
The incubator offers a series of meetings on topics including creating a business plan, branding, and the minimum legal requirements for setting up a business; these sessions are a combination of lecture and discussion, so come prepared to ask questions! At this stage, students will explore whether their project is realistic and gain crucial knowledge and receive advice to support them to turn their idea into a commercially viable product.
Then, from among the students who are interested in participating in the acceleration phase, evaluators select the most mature projects. Over the course of four months, they will work with the support of mentors and other experts, both from NEWTON and external, to develop a product that is ready for a successful market launch.
If you didn't apply this year, don't despair — the next round of the accelerator will take place later this year. Follow our NBA Facebook group to stay informed.
Find a mentor to help you set priorities and stay motivated
There are a lot of challenges when you start a business. "Anyone who has ever started a business knows that it's an up and down journey, and every now and then you feel like quitting," explains Margareta Křížová.
It's also easy to start wasting time on unimportant things and putting off the important ones. That's why it's helpful to have someone to support you along the way, keep an eye on things, and remind you of the priority actions that will actually get your project closer to a market launch.
An ideal mentor is someone with business experience who has some knowledge of the industry or business area your product is in, and with whom you have good rapport. Projects that advance to the acceleration phase of the NBA will receive a mentor. Mentors will provide professional and motivational support to the students..
Don't be afraid to change course
During market research, product testing or even once your business is up and running, you may find that you have to change the plan completely. You can see many examples of companies that were successful two years ago and are now struggling to survive because of the changes brought about by the pandemic — as the market environment changes, your business might need to change too, or it may not survive . Part of the entrepreneurial mindset is to consider early on whether the business is worth continuing, needs to be modified, or needs to go out of business. A mentor will help you realise if the time is right to make a hard decision.
For investors, focus on the numbers
"For entrepreneurs, projects are often a matter of the heart; they tend to tell a story. But what an investor wants to know is the financials, the business model and the market. If someone wants to apply for backing from a venture capital fund, they need to prepare themselves for tough negotiations," says Margareta Křížová.
If you want funding for your project, you can apply for investment from the NEWTON University Angel Fund. The opportunity is open to anyone who wants to apply, but projects that go through the accelerator phase will have had extra support to prepare for their presentation. Margareta recommends that every team think carefully about who should present. It doesn't have to be the project founder — it should be whoever has the strongest presentation skills, and is best able to handle the pressure of the occasion.
Take advantage of the school's support
The NBA's great advantage is that you can work on your project while you study. Your lecturers are happy to support you to work on your own project, and when one of your courses has a practical element, you won't have to think up a theoretical project idea — you can work on your accelerator project!