Alexandra Zhereb: lots of business students aren't interested in research, but they should be!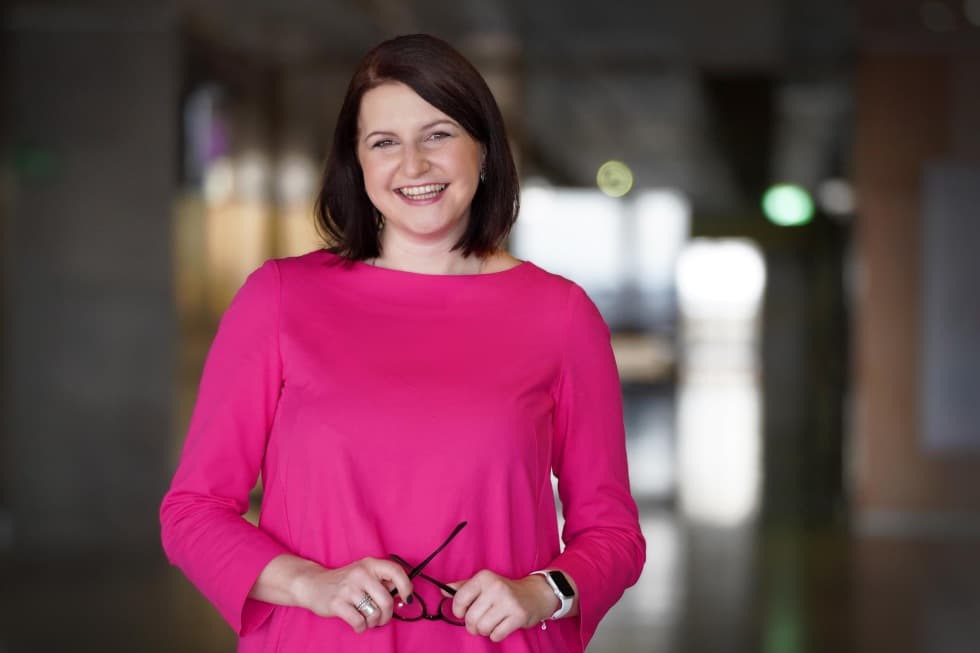 It's really creative, and gives you a new perspective.
Alexandra Zhereb completed her PhD in social sciences at Charles University in 2018, and since then has worked in the IT industry, with various NGOs, and of course, as a lecturer. Now in her second year teaching at NEWTON, she explains why she's passionate about research, and how she hopes to encourage more students to get involved in the creative process of discovery.
Tell me about what you teach at NEWTON.
I teach on both the English and the Czech programmes. I teach Project Management and also Best Practices in Management, Ethical Management and Corporate Social Responsibility (CSR). So far on the English programme it's just Project Management, but we're developing some new elective programmes, which will be launched in the next year. In the past, I worked as a Quality Assurance Manager in the IT industry, and also as a Project Manager for various NGOs, so I draw on that experience a lot in the classroom.
And, what are your classes like?
I like to structure my classes to be as practical as possible. During seminars I assign projects that students can work on together, so they can try out what we've been discussing in practice. I also like to encourage discussion, because I think it's extremely important that students have space to express themselves and to share their ideas.
Are there things you're excited about for the upcoming term?
My course is for second year students, so this is my first year teaching on the English programme. Looking ahead, I'm excited to see if any of my students are interested in doing some research. Lots of business students don't consider research at all — they just want to graduate and start work. But I believe it's a really important part of studying — it's a very creative process, designing and carrying out research, and in the end discovering something completely new. It gives you a different perspective, and teaches you a lot. I've already been approached by some students about their final thesis, and there are some interesting research ideas, so I'm excited to see what comes out of that. I'm even hopeful that we'll be able to co-write some articles, present at conferences, and publish.
Are you involved with anything else at NEWTON?
Every year I participate in the European Entrepreneurship Forum. Last year I wrote an article with one of my colleagues analysing the immigration situation in the Czech Republic, and how foreigners are helping the Czech economy. This is one of my favourite parts of working in academia, so I'm looking forward to working on something for this year.
What are your current research interests?
At the moment, I'm looking at working with NGOs to find out how they view companies' CSR efforts and, in particular, how they choose companies to partner with for CSR activities, and what they expect from partner companies. I think it would be useful for both companies and other NGOs to have access to this kind of information, and I have a lot of useful contacts as I've worked with several NGOs in the past. I'm hoping to get some students involved with this research, as I think it could be a really interesting project.