Everything you need to know to apply for English-language bachelor's degree!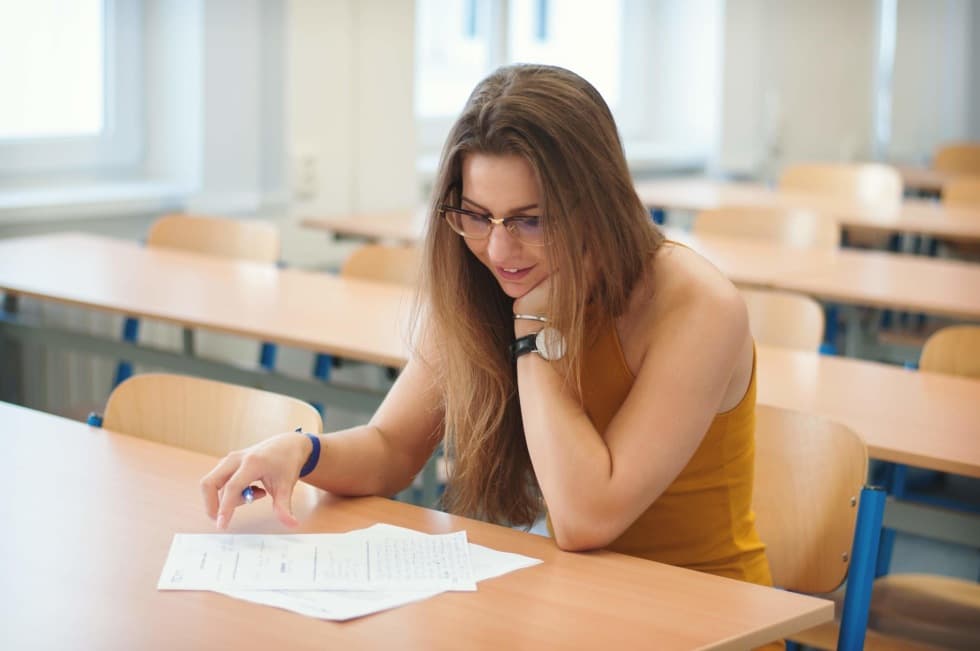 NEWTON University is launching a English-language Bachelor's degree in Global Business and Management, based at its campus in the heart of historic Prague. The programme is ideal for both Czech students who are interested in studying in English, and for international students who want to access the benefits of studying in Europe, but value flexibility of being able to study remotely for some or all of the programme.
As a private institution, we pride ourselves on delivering an education that challenges the stereotype of degrees not providing the right skills for the job market. We believe that a university education shouldn't be about memorising theories and facts – rather it needs to be about melding theory with practice, and understanding how the things we learn in the classroom can be applied in our day-to-day working lives.
This is why you'll be taught by lecturers who combine academic knowledge with professional business experience. And you'll be able to apply your new skills immediately, with an internship arranged by NEWTON's Careers Centre. You'll also have the chance to travel abroad, with the ERASMUS+ programme, or start your own business, with support from NEWTON's own accelerator.
Students come to study at NEWTON from all over the world, enabling us to offer a truly cosmopolitan educational environment. During your degree you'll make lifelong friends, and could even meet a future business partner!
Once you finish, you'll have earned a degree that is fully accredited within the European Higher Education Area, giving you the option to continue your studies at NEWTON or elsewhere, or to get your international business career off to a flying start.
"We give students the space to develop, whether they aspire to be a manager, business leader or academic. They get a mentor to guide them through their studies and help them define their personal and professional goals. And for students who have an idea for an interesting business, we are launching a business accelerator, to give them all the support they need," says Anna Plechatá Krausová, Vice-Chancellor for International Relations.
Your English needs to be B2 level, but you don't need any formal qualifications
Applications are now open for the 2021/22 academic year, the first semester of which begins on the 27th of September 2021. "Students can start their studies in any semester. However, spaces on the English-language programme are extremely limited, and applications are considered on a rolling basis. That is why I advise all interested students not to delay their application too long," adds study coordinator Lucie Zimmermanová.
In order to qualify for the English-language programme, you need to have B2 level English. If you have passed a B2 (or higher) level exam, please submit proof along with your application. If you don't have formal proof of your level of English, don't worry! We will assess your English level ourselves during the application process.
The ability to speak Czech is not required to enroll on the English-language degree programme.
You can find more information on the application form and a link to fill it in here. >>
The application process is designed to test your aptitude and motivation for studying business, rather than what you learned during high school
Because we accept students throughout the year, we'll start to review your application as soon as we receive it. And, as the entire application process can take place online, you can get started without worrying about having to travel to Prague.
During the process we want to get to know you, so the focus is on discussion rather than testing your ability to memorise facts.
You'll need to submit a personal statement, as well as a short essay, both in English. We'll use these to assess your language skills, as well as to find out more about you, your motivation for applying for the programme, and your aptitude for studying business.
Take a look at the curriculum for the English programme. >>
Selected applicants will then be invited to an online interview with the NEWTON admissions committee. During the interview we'll ask you some questions about what you've written in your application, and discuss an academic article on a business-related topic, which we'll have sent to you in advance. We'll also use the interview to assess your spoken English.
After the interview, we'll be in touch within 14 days to let you know the outcome of the admissions process.
If you're applying from outside Czechia, there may be some additional application requirements, but we're here to help
The application process for international students may involve a few additional steps, but we'll be able to help you through every step of the process.
If you plan to study in person in Czechia, and are from a country with visa requirements, then you'll need to contact the Czech embassy in your home country to apply for a student visa. Lucie, our English programme study coordinator, will be able to assist you with this, so please get in touch before you begin your application so that we can support you through the process.
If there is a delay in processing your visa application, then it's also possible to begin your studies online, and then later switch to in-person study.
Depending on where you're applying from, you may also need to have your secondary school qualifications officially recognised by the Czech Ministry of Education. The process is called nostrification, and is required as a confirmation that the curriculum and scope of your secondary education is comparable to that of a Czech secondary school. This applies to all applicants from outside Czechia, except those from Slovakia, Germany, Poland, Hungary and Slovenia, who are exempted from this requirement.
Usually nostrification is a fairly straightforward process, but in some cases the Czech authorities may decide you have to take an exam. Unfortunately, these exams have to be taken in person in the Czech Republic, and can't be taken online. We can support you through this process, so please get in touch if you have any questions.
You can choose to study either on campus or online, giving you maximum flexibility to fit your studies around your life
You don't have to select only one mode of study for your entire degree – you can choose to study in person one year, and remotely another, or even on a term by term basis. In this case, the fees due are worked out on a pro-rata basis.
Tuition fees for the 2021/22 academic year are as follows:
Full-time, on campus study programme – 97,000 CZK (approx. 3,700 EUR) per academic year,
Online study programme – 78,000 CZK (approx. 2,900 EUR) per academic year.
Fees are payable at the beginning of each academic year.
In view of the political situation in Belarus, and NEWTON University's commitment to promoting freedom and democracy, we are offering two scholarships to exceptional students. For more information, including how to apply, please visit the Tuition and funding page of our website.
And that's pretty much everything you need to know about how to apply! We hope this post has answered all your questions about applying for NEWTON's English-language degree programme, but if not, then we're always here to help.
Čtěte NEWTON.Today a buďte v obraze: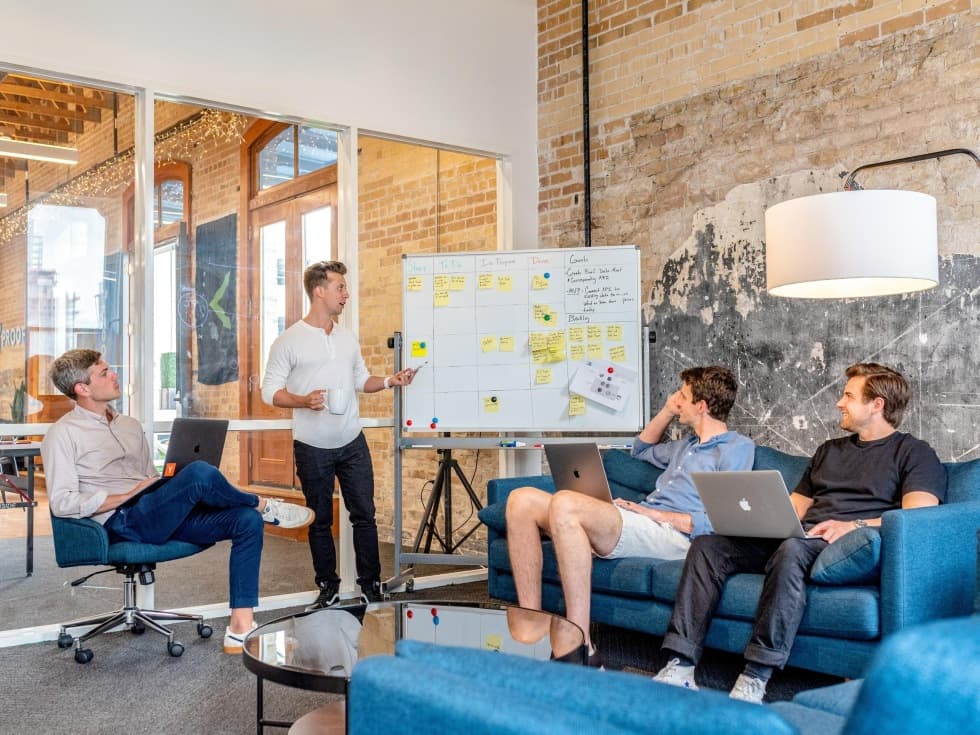 S novým akcelerátorem nabídneme studentům pomocnou ruku i při vymýšlení smysluplného byznys nápadu. Přečtete si, jak na to, ještě než ho spustíme.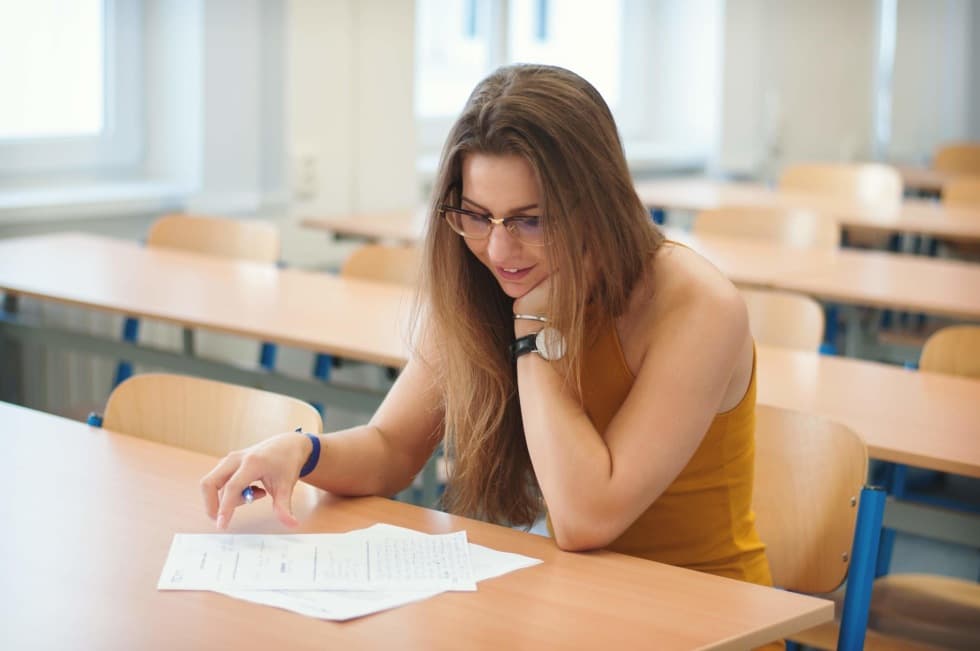 Přijímací zkoušky na NEWTON se odlišují od přijímacího řízení veřejných vysokých škol. Přinášíme stručný přehled toho, co po vás budeme chtít a jak to celé probíhá. Čeká vás krátký motivační pohovor a testík z angličtiny, to celé v uvolněné a přátelské atmosféře.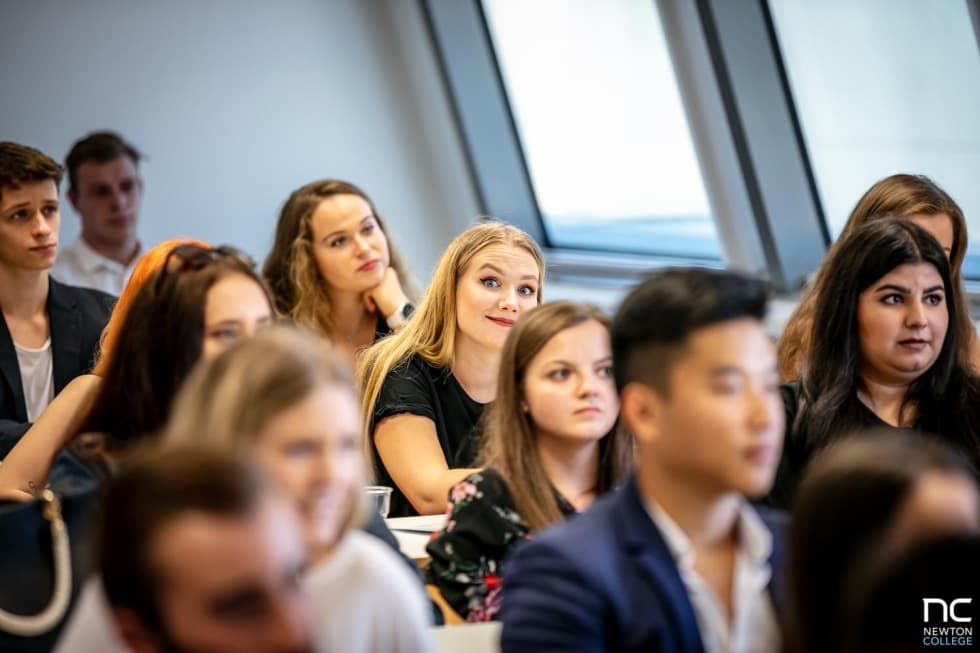 Pokud cítíte, že škola, kterou jste si vybrali, vám nedává co potřebuje, je nejvyšší čas odhodlat se ke změně. K přestupu na NEWTON University vám stačí čtyři kroky a v letním semestru už můžete studovat u nás.